What We're Reading Now
A New Way to Get Ready for Your Vacation
3 June 2014
Allison is on vacation in London and the Lake District with her mother. Here are the things she read before she left to make sure she didn't sabotage her own vacation.
Tags: allison read, balance, leadership, vacation
We take vacations very seriously at Allison Partners. One of the biggest mistakes we see our clients make is not taking the time off they've earned. If they are in leadership positions, this practice often means that their employees get nervous about taking their own vacations, too, and that leads to a lot of people being burned out across the organization. We've also seen our clients (and ourselves) do a variety of things before they leave and while they're away that keep them from coming back rested and refreshed. For example, according to one of our favorite advice columnists Matt Richtel, many of us get ready to go like we're preparing to die and never return. Then while we're away we flirt with work the whole time.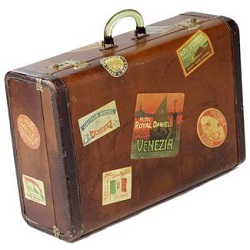 While I teach our Choosing Balance and Leadership course and blog about balance frequently, there are still times when it's hard to remember my own advice and practice what I preach. Therefore, prior to this vacation, I made myself read all of my past posts about the importance of vacation and how to make sure I return restored. As the summer gets underway, and you're getting ready for own your vacations, I hope some of these are helpful to you. (You'll see that in the first three posts listed below I talk about different aspects of Matt Richtel's article, Vacation Sabotage: Don't Let it Happen to You! It's one of the most helpful articles I've ever read.)
What other things do you do to make sure your vacations are satisfying?