Reading List
Our bookshelves are full, and we find more to read nearly every day. Here are seven of our all-time favorites. Read and enjoy!
Can't find what you're looking for? Feel free to send us a note about your situation, and we'll recommend a book or two. Or check out our blog for weekly updates on books and articles that we've read recently.


Would you like a concise overview of the fundamental practices of effective management? Help guide a first-time manager or give yourself a refresher and read The One Minute Manager by Kenneth Blanchard and Spencer Johnson.


Are you looking for ways to support the development of important leadership and management competencies? Find concrete suggestions for skill-building in FYI: For Your Improvement by Michael Lombardo and Robert Eichinger.


Do managers in your organization want help unlocking the potential of their people? Learn more about how to apply coaching tools in the workplace by reading Coaching for Performance by John Whitmore.


Would you like your team to be more cohesive and achieve better results? Read about one team's journey and a model for diagnosing and improving team performance in The Five Dysfunctions of a Team by Patrick Lencioni.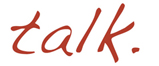 How well do you communicate when the stakes are high? Learn about dialogue that makes a difference by reading Crucial Conversations by Kerry Patterson, Joseph Grenny, Ron McMillan and Al Switzler.


How can work help us rediscover our creativity and fuel our passion? Find insight and inspiration in The Heart Aroused by David Whyte.


Have you ever wondered how people's personalities can influence career choice and work style? Learn more about the Myers-Briggs Type Indicator and concepts of preference in Do What You Are by Paul D. Tieger and Barbara Barron.