Workforce Planning
Workforces aren't static. Shaped by strategic decisions, individual choices and shifting demographics, your workforce of tomorrow may differ from your employee population today. Allison Partners provides workforce planning services to help clients secure the talent that enables future organizational success.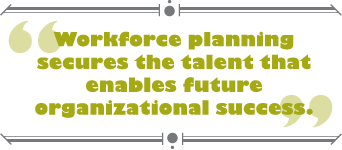 Rooted in an understanding of relevant external trends and context and internal dynamics and priorities, Allison Partners consultants work with clients to evaluate the workforce implications of their strategic direction. On that foundation, team members identify resulting talent needs (or surpluses) and explore potential talent sources ranging from employee development to hiring to outsourcing. Hallmarks of Allison Partners workforce planning services include:
A competency-based approach that maximizes flexibility of the existing workforce;
Creative solutions-based thinking that invites consideration of alternatives and possibilities; and
A keen awareness of the processes' implications for communication and change management strategies.
To read about some of the tools commonly used in Allison Partners workforce planning projects, see advisory services, assessment and feedback, speaking and training and human resources.