What We're Reading Now
VABOOK 2021 is All-Virtual!
2 February 2021
Allison eagerly awaited yesterday's 27th Annual Virginia Festival of the Book schedule announcement and was delighted with the offerings! While it will be sad to not gather together in-person, an all-virtual festival spread out over two weeks is sure to be its own kind of fun.
Tags: allison read, covid-19, virginia festival of the book
Each year I get excited for the VABOOK schedule reveal. I sort through the options and figure out how many events I can attend. When it feels like maybe I've chosen too many, I remind myself our blog is called What We're Reading Now, so it's okay. (Right?!?)
For me, the cancellation of last year's festival was one of the ways I knew COVID-19 was really happening. I was so proud when my friends at the Virginia Humanities made the brave decision to cancel, but I was also heartbroken. In fact, my last blog post before we went into quarantine was about Vashti Harrison's book Little Leaders: Bold Women in Black History. I was so excited to hear her speak and looking forward to standing in line with my four and six-year-old friends to get our heroine's autograph.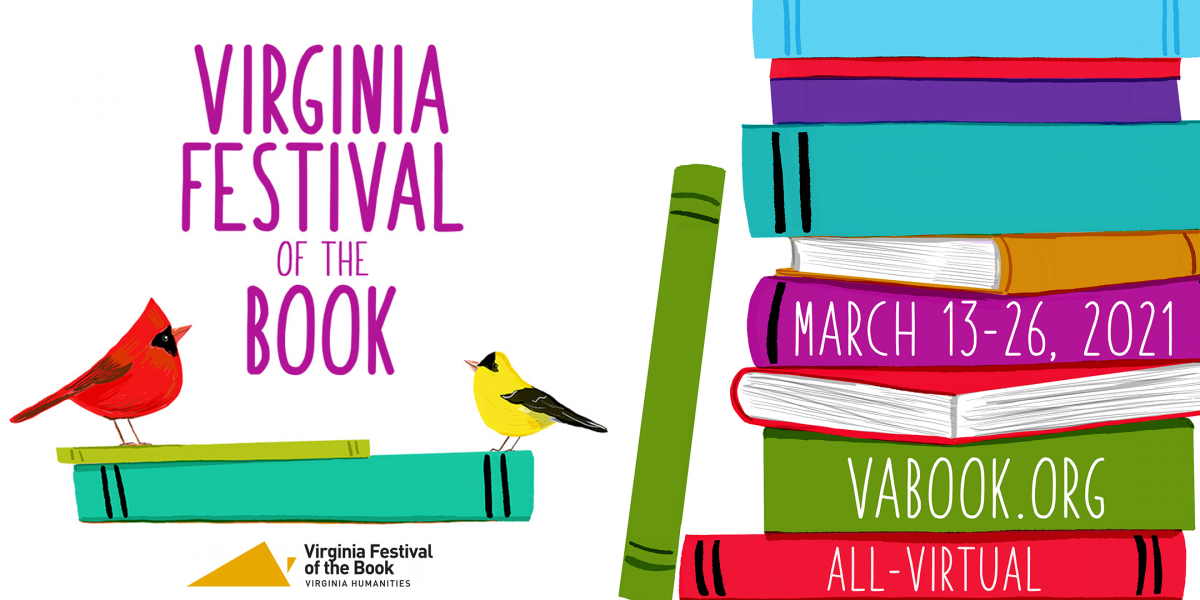 Eleven months later, our lives have changed so much. It's all really difficult to navigate and very sad at times. However, I'm also comforted by the silver linings whenever I can find them and the fact that friends all over the world can attend VABOOK with me this year is pretty great. There are over 40 events to choose from March 13 – 26, 2021. I'm still working on my final schedule, but here's my first draft:
Okay, this is an aggressive schedule even for me, but I'm not traveling these days, and everything is spread out over two weeks. I bet I could even add a few more if one of our readers wants me to go "with" them to an event so feel free to make a suggestion below.
Thanks, VABOOK. I wouldn't want to miss another year of learning and am grateful we can do it this way until it's safe to gather again.