What We're Reading Now
BLM! What Should I Do Next?
13 October 2020
Allison asked herself and the team at IDEA Minds what they recommend when someone white says to us, "I agree Black Lives Matter, but what should I do next?"
Tags: allison read, allison watched, diversity, greer dawson wilson
This post is for our readers who are devastated by what my colleague and dear friend, Dr. Kelli Palmer, calls the "societal pandemic of systemic racism against Black Americans" and wonder what to do next.
Step One: Watch Kelli's speech, The Privilege of Hope, from our annual Quadruplicity Women's Conference on 30 June 2020. I am a longtime fan of Kelli's work to advance inclusion, diversity, equity, and accountability. She teaches me something new every time we talk about our shared passion for these topics, and I often find myself reveling in the joy of learning from her and wishing I could bottle her wisdom for others. As I watched her design this speech (what a gift it was to be invited into her early brainstorming) and then deliver it that day, I found myself thinking, "Yes! This!! This is a bit of Kelli in a bottle and the first thing I will share with people who wonder what they can do."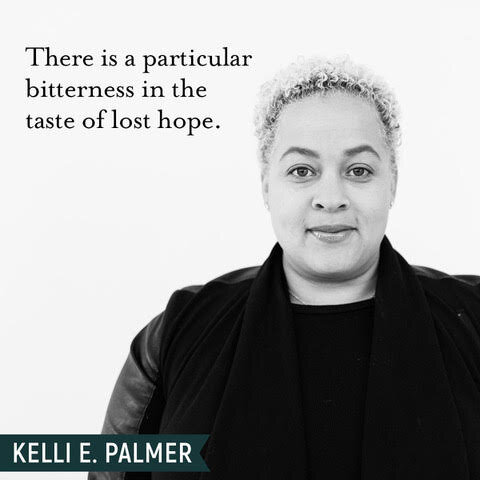 Step Two: Read the following books in this order. All summer, Kelli and I have marveled at the number of books we see suggested in our different social media feeds, news outlets, conferences, etc. There are many good ones, and we hope you commit to a lifetime of reading on these topics. However, if you're wondering where to start and how to make your task somewhat manageable, Kelli, her colleague Mike Murphy, and I suggest these:
Overcoming Bias: Building Authentic Relationships across Differences by Tiffany Jana and Matthew Freeman
Subtle Acts of Exclusion: How to Understand, Identify, and Stop Microaggressions by Tiffany Jana and Michael Baran
So You Want to Talk About Race by Ijeoma Oluo
How to Be an Antiracist by Ibram X. Kendi
White Fragility: Why It's So Hard for White People to Talk About Racism by Robin J. DiAngelo and Michael Eric Dyson
Step Three: Select a Black author and read everything they've written. (I know. It's a big task depending on who you choose but following the journey of their work is part of the power and Kelli has introduced me to supplementing the written word with an audio book at a higher speed!) When I first began my work in diversity under the tutelage of my mentor, Dr. Greer Dawson Wilson, she taught me not to look to the Black people in my life to explain their realities to me unless they felt so inclined. I could be hopeful I would earn that trust one day but mostly my job was to be a patient learner and in the meantime address racism wherever I could. She also reminded me to never ask for some sort of absolution or reassurance that I was one of the "good white people." Instead, she supported my efforts to focus my studies as an English Major on the works of Black women. In those pages, I made new friends, developed empathy, and began to understand the power of my unearned white privilege. (I first learned this term when Greer had me immerse myself in Peggy MicIntosh's work.) It's hard for me to narrow down a list of favorites authors, but time and again I turn to these three: Maya Angelou, Zora Neale Hurston, Toni Morrison. I made friends with these authors and their characters in my mind. I cried "with" them about the atrocities of slavery and every other injustice and then was less likely to foist my tears on the Black friends in my life.
Step Four: Once you've done the reading above, put pen to paper and start developing your personal development plan. It's good to take some action along the way, but I intentionally am suggesting that you go slowly, immerse yourself in the self-analysis, introspection, and learning phase, talk about it all a little less and think about your next steps for longer than you might like.
Step Five: If you're in a position of influence in your organization, consider hiring a firm that specializes in this work. I always recommend Tiffany Jana's firm, TMI Consulting, and Kelli and Mike's firm, IDEA Minds. If they don't have availability at the moment, I trust whomever they recommend.
Finally, if you'd like to talk about your journey, I'm always just a phone call away. Many people have supported my work in this space for the last 30+ years, so I'd be happy to support yours. Also, the Charlottesville Area Association of Realtors has invited me to be on a panel to share some of these ideas on Tuesday 27 October from 2:00 - 3:30pm.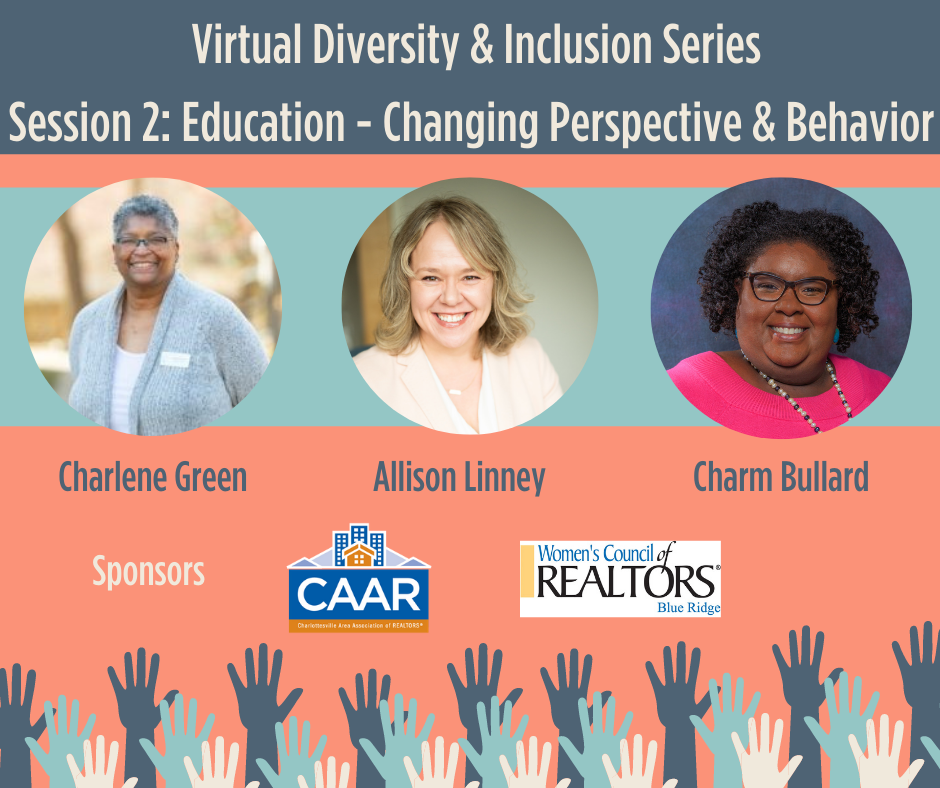 While it's geared toward REALTORS®, they have graciously opened registration to all for just $5.00. I also recommend the first speaker in this series, Richard Rothstein, author of The Color of Law: A Forgotten History of How Our Government Segregated America. In less than an hour, he provided a master class on privilege and discrimination that would benefit anyone.