What We're Reading Now
VABOOK 2022 is Hybrid!
15 March 2022
Allison selected her events for this week's 28th Annual Virginia Festival of the Book and celebrated a COVID-19 silver lining.
Tags: allison read, covid-19, virginia festival of the book
I've marked this past week with memories of going into pandemic lockdown in 2020. I spend much of my time supporting clients in healthcare, so I knew from them that it was possible we'd be working from home, avoiding travel, masking, and not gathering with others for a very long time while we waited for a vaccine. I still remember my mama's stunned silence when I told her to prepare for 18 months.
However, nothing could really prepare me for what it would be like and how I would get through it or who I would be and how I would live on the other side. (I've been comforted by Amanda Gorman's new book of poetry, Call Us What We Carry. I blogged about how she's helping me to think about the pandemic and have hope.)
As I work to help myself and others process what we've been through in the last two years and consider what's next both in terms of living our lives and trying to be safe, I do enjoy counting my COVID-19 silver linings. One of those for me, is the emergence of the idea that we can choose whether virtual or in-person is better for a gathering and sometimes we can enjoy both! I'm so grateful to be giving keynotes, teaching, and facilitating in-person again, but I also appreciate that a virtual meeting no longer feels like a disappointing choice and often is more convenient, accessible, inclusive, and cost-effective.
I was very proud when my friends at the Virginia Humanities decided to cancel the 26th Annual Festival in March 2020. They were one of the first groups to make that difficult, brave, responsible, and sad decision. Then, I celebrated when they produced an excellent virtual 27th Annual Festival in March 2021. This month, I'm excited and not at all surprised that they've designed one of the first hybrid events I'll attend where some of the authors will be virtual, others will speak at some of my favorite locations throughout Charlottesville, and many in-person events will be livestreamed. You can find an online schedule here and a PDF guide here that makes it easier to see the week at a glance. The organizers have also sorted the schedule so that you can find the 39 in-person events here and the 20 virtual events here.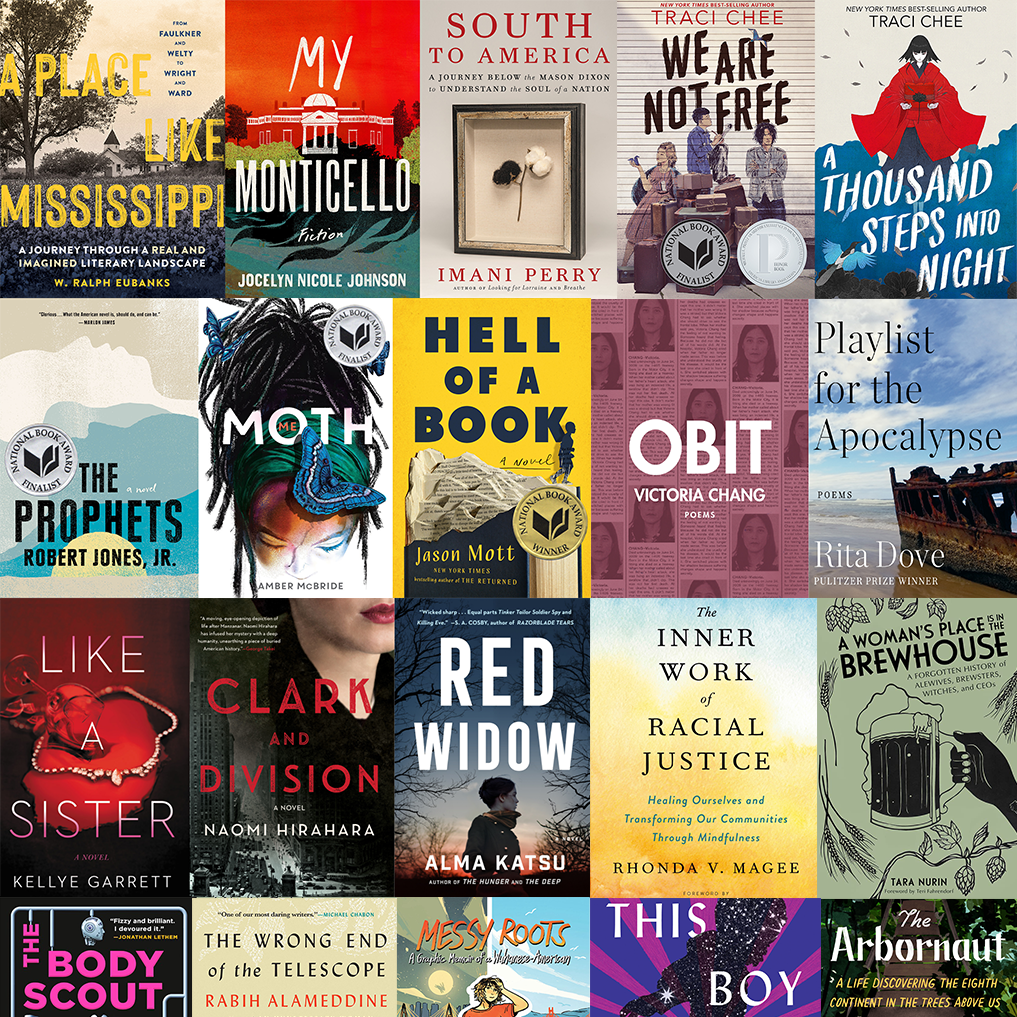 The following is my schedule for the 28th Annual Festival.
Will I see you at any of these events? Will we be together virtually? Also, there are many virtual events I wish I could attend, and the good news is that I can enjoy them here at my convenience. The organizers will also create a link for everything that is livestreamed at the end. I'm grateful to them for this and every other thing they've done to keep us safe, learning, and most of all together these last two years!