What We're Reading Now
Enjoy Little Leaders with Your Little People at #VABOOK2020
3 March 2020
Allison read Little Leaders: Bold Women in Black History by Vashti Harrison and got excited for one of her favorite annual events plus the chance to learn with some of her favorite little people.
Tags: allison read, children's book, diversity, picture books, uva, virginia festival of the book
As Black History month comes to a close and Women's History month gets underway, this seemed like the perfect day to write about a fabulous book called Little Leaders: Bold Women in Black History.
We're big fans of children's books at Allison Partners. You can find a lovely series of posts that Rachel has written about picture books here and odes to some of my favorite stories for kids here. The thing about children's books is that they're really great for all of us, and Vashti Harrison's Little Leaders series is no exception.
Harrison began her work as a "drawing challenge to myself to illustrate one African American woman from history every day for the month of February and post the finished image to social media with a brief summary of the woman's accomplishments." That project led to a beautiful book of lovely images and one-page stories that often begin with an anecdote from the woman's childhood which is part of what makes this book so accessible. Everyone we admire was a little person first, and it's important for the little people in our lives to know that.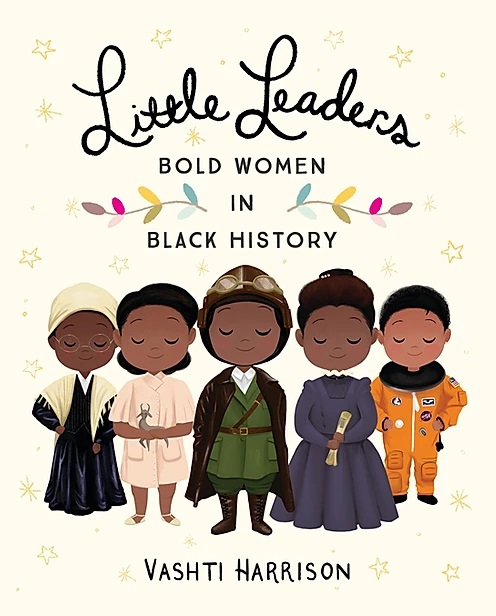 In this group of 40 women, you'll find names you recognize and new to you heroes to admire. After her first book, Harrison also wrote one about Visionary Woman Around the World and Exceptional Men in Black History. You can learn more about all of her books here.
When we learn about the untold stories of black women and other underrepresented groups with children, we take another step toward making sure these stories are one day no longer untold. My oldest nephew is now 16 and has been blogging for us since he was 10. You'll see here that two of his posts are about Hidden Figures and The Hate U Give. I can't wait to see the kind of adult he will become because of the lessons he's learned from the untold stories of the black women in these books.
Finally, readers of this What We're Reading Now blog, know that we're big fans of the Virginia Festival of the Book. In fact, we've blogged about this annual Charlottesville tradition seven times in the past! You can imagine my delight when I learned that Harrison would be speaking at this year's 26th Annual festival on 20 March 2020.
I hope you'll bring the little and big people in your life to The Jefferson School African American Heritage Center at 6:30pm that evening to see Harrison discuss "her work as an acclaimed author and illustrator of children's books, her formative experiences as an undergraduate at the University of Virginia, and her hopes and plans for the future of her creative career; in conversation with her undergraduate mentor Claudrena Harold," who is also a rockstar in the world of untold stories. Let me know if you can be there, and I'll save a seat for you. You can even join me in line after the event with some of my favorite little people as we try to wait patiently to have one of our heroines sign our books!