What We're Reading Now
Manage Your Anxiety and Win a World Series
9 November 2021
Allison savored a World Series win that her family has been waiting 26 years to enjoy. It was especially gratifying to learn that a life coach helped one of her favorite Atlanta Braves pitchers, Tyler Matzek, overcome severe anxiety.
Tags: allison read, balance, mindfulness, self-talk
Whether you know me in-person, on this blog, from the land of Zoom, or via social media, you've probably figured out that I love baseball. I share this joy with my daddy, brother, and nephew who have been supporting the Atlanta Braves for most of our lives. I love cheering for my two oldest godsons, one of whom is still playing in college, and I text with friends from around the world who admire baseball's history, strategy, pacing, analytics, camaraderie, and more. You know you've met a true fan when they agree that a scoreless game isn't at all boring and instead means you're watching a pitchers' duel and great defense.
Last week, on Tuesday 2 Novemer 2021, the Atlanta Braves finally won the World Series again after 26 long years. It's always special when your team wins, but I even know some non-baseball fans who've found themselves on our bandwagon this year. There were more awesome articles than I can count about the special nature of this team, and I've included some of my favorites below. But for today's post, I'm focusing on this one: A life coach, a translator and a scout: How Tyler Matzek beat the yips to save the Braves.

Matzek's comeback story is special. He was a first-round draft pick and should have been a great pitcher for the Colorado Rockies. However, he quickly got what athletes call the yips—debilitating anxiety that keeps you from achieving what you "should" be able to accomplish. Whether I'm coaching athletes, physicians, kids, managers, government employees, small business owners, or really any human being, they almost all have an anxiety experience they'd rather not think about and hope never returns.
Not all coaches have experienced their own case of the yips, but I have and so did Matzek's coach, Jason Kuhn. His happened in 2002 when he was a relief pitcher and mine occurred in 1999 when I was a first year at the University of Virginia's Darden School of Business. I was so scared I would get less than a B- in one of my classes and lose my full scholarship. I'd gone from not getting into Darden even though a lot of influential people at UVA had written my letters of recommendations, to taking accounting and statistics, applying again, and then getting a full scholarship. It sounds like a Cinderella story until you're in the middle of the thing you worked so hard to achieve, and then have your first panic attack.
Fortunately, my mama and colleague, Barbara Linney, knew a lot about anxiety since she confronted her own case of the yips when I was 11 years old. Sixteen years later, she introduced me to these six affirmations that pretty much saved my life that first year at Darden and they still save me whenever the worry monster rears its ugly head. I also recommend the Instant Stress Reducing Maneuver which teaches you how to breathe and use healthy self-talk to cope more effectively. Sometimes, it resonates with my clients more than my affirmations do.
What my tools and almost all the others have in common is a serious amount of almost mind-numbing repetition and breathing. "First, Matzek counted the stitches on the seams (of a baseball) to center his focus while they played catch at a comfortable distance." As you'll learn in this article, Matzek had to do more than count stitches to overcome his yips, return to professional baseball after five years out of the game, and eventually come into a variety of games as a relief pitcher for the Braves where the pressure was unimaginable. However, learning to manage his mind was the first step.
Just like Matzek did, you may also have to do more than breathe deeply and improve your self-talk, and there's no guarantee that a practice of focused breathing, mindfulness, and affirmations will solve all your anxiety problems or lead to this kind of greatness. However, I don't know anyone who struggles with anxiety and manages it well who doesn't have some kind of mental tool to help them get the job done. As I watched Matzek collect himself and breathe deeply on the mound over and over again last month, I celebrated the fact that we do have the power to help ourselves feel better.
Thank you very much to Matzek, and all the people highlighted in these articles who gave my family the gift of another World Series. While these may resonate more with fans, I actually think anyone can get some good ideas to help with changing mindsets and achieving goals that feel out of reach.
Every time Daddy and I've talked in the last week, we've started with our giddy delight that our unlikely and loveable team overcame so many obstacles and finally won a World Series again. I hope there's something you enjoy this much, and I am so happy to share these family photos with you plus a video of me as Princess Leia in a Braves hat!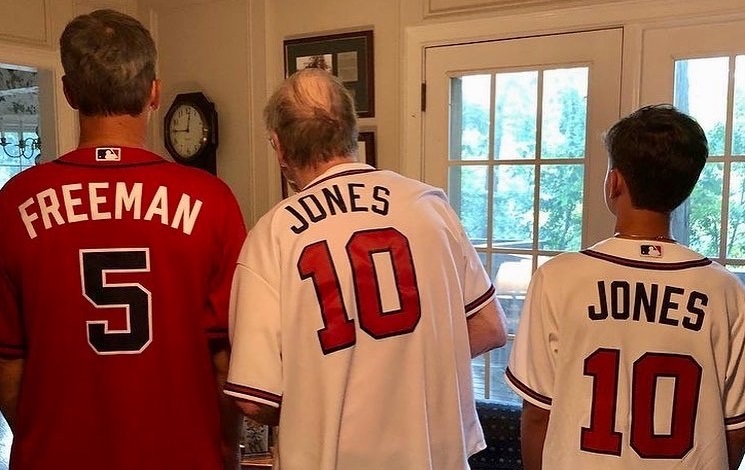 my brother and nephew with Daddy in Charlotte, NC, for Hank Aaron weekend on 30 July 2021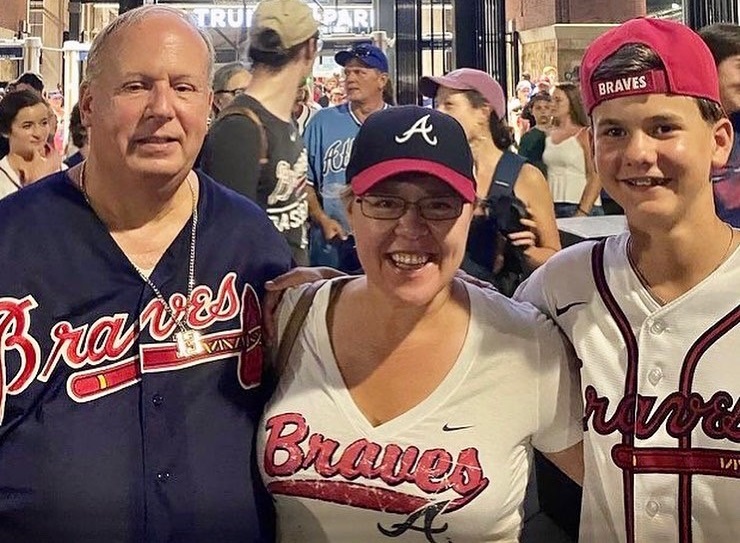 my cousin, nephew, and me at Hank Aaron weekend in Atlanta, GA, on 31 July 2021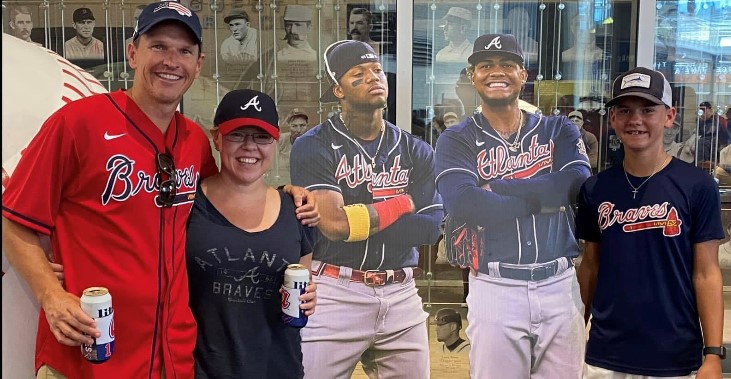 my brother, nephew, and me at Hank Aaron weekend in Atlanta, GA, on 1 August 2021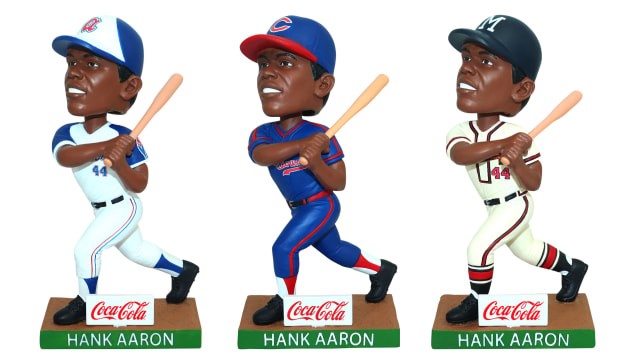 the awesome and free bobbleheads we got at Hank Aaron weekend in Atlanta, GA, on 1 August 2021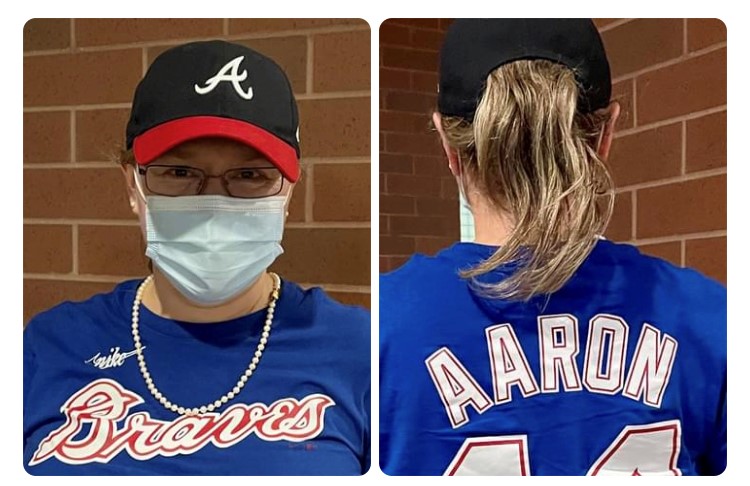 me in my pearls and Hank Aaron shirt while visiting a Madison, Wisconsin hospital after the Braves deafeated the Milwaukee Brewers in the National League Division Series on 11 October 2021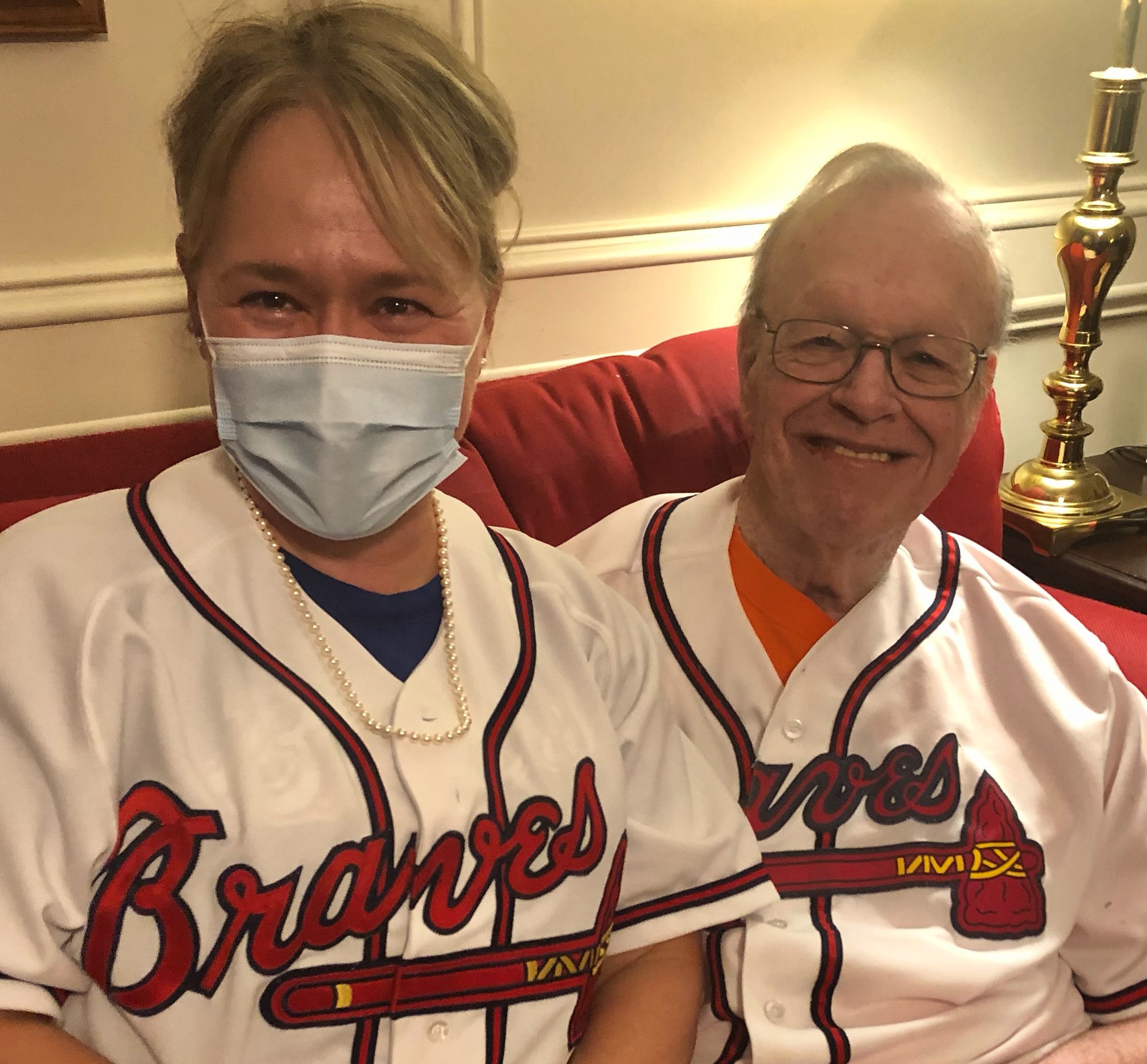 Daddy and me in Charlotte, NC, before we watched game one of the National League Championship Series versus the Los Angeles Dodgers on 16 October 2021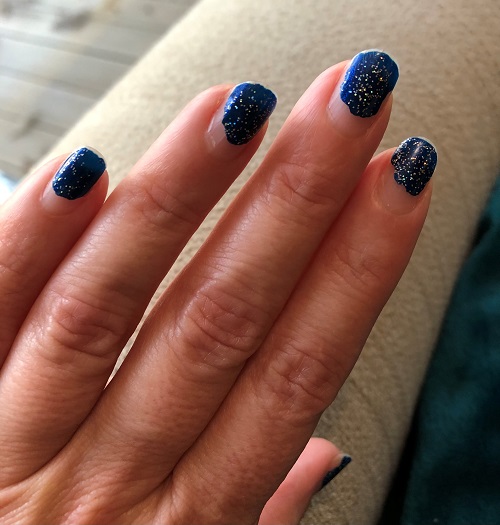 the manicure I got on day one of the Major League Baseball Postseason and didn't take off until 28 days later when the Braves beat the Houston Astros in the World Series on 2 November 2021
p.s. Last year, I lost a bet to the best sleep doctor and Dodgers fan in the world, Dr. Chris Winter. Thanks to him for asking me to make this video and for showing it to the Dodgers and a few other Major League Baseball teams during Spring Training this year. It has allowed to me feel like I did a little something to contribute to this magical season!