What We're Reading Now
How to Be a Better Remote Boss
8 May 2020
Allison watched Bruce Tulgan's webinar and agreed that what it takes to be a great boss needs to be adapted to the remote workplace, but the underlying best practices are the same.
Tags: allison read, allison watched, bruce tulgan, covid-19, management and supervision, remote work
In the first month of working remotely, many of my clients reported that they were communicating with each other more than ever. Quickly changing guidance about COVID-19 demanded a lot of coordination. This constant communication was both necessary and effective for many of them. However, it then bled into more "drop in" communications with their direct reports and scheduled 15-minute meetings went by the wayside.
What's the point of a scheduled 15-minute meeting with your employees if you're talking all the time anyway? It's an understandable question, but I've been reminding my clients that weekly, scheduled video check-ins allow both the boss and her direct report to be ready for the meeting. If a boss calls an employee and asks if they can catch up, the answer is almost always "yes," but that doesn't mean that it's actually a good time for the meeting or that the employee is ready to make the meeting effective.
In addition, these meetings build trust and rapport between the manager and employee. My clients report that performance problems are much easier to address when there is a regular rhythm of structured meetings. It's tempting to put off delivering negative feedback during a pandemic as whatever isn't going well at work seems to be not such a big deal in the grand scheme of things. Also, it wasn't easy to have to these conversations in-person and now it feels even more difficult to address negative feedback when we're not in the same physical space. However, it's essential to build the capability for difficult conversations in a remote environment, too, and having weekly meetings will make the task more manageable for you and your employees.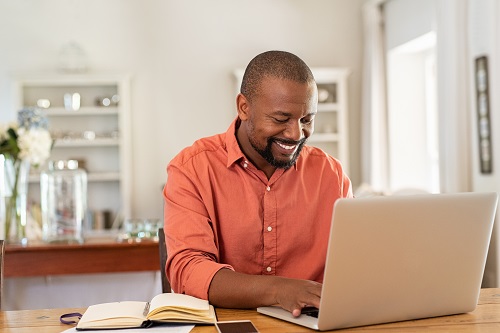 You can imagine my delight when one of our management and supervision gurus, Bruce Tulgan, reiterated a similar message in his Managing Remotely webinar! (Who doesn't like a little affirmation during this time of uncertainty?) With his encouragement in mind, I'll be suggesting these six resources to my clients so they can be better remote bosses:
As Janie said in yesterday's blog post, "While we remain optimistic that we'll return to the office eventually, one of the things that we know for sure is that it's nearly impossible to make definitive plans right now. It seems that no matter what state (or country) you call home, there's a good chance that some kind of remote work will be useful in the future."
Three cheers for all of us who are trying to become better remote bosses and employees! I know we can do it!!