What We're Reading Now
Grieving Breath by Breath
9 June 2020
Allison watched Shelby Marie Edwards' Grieving 101 Mini Series and was grateful for wisdom and laughter from a new mentee.
Tags: allison read, allison watched, diversity, grief, mentoring
Mentoring is one of my favorite things. My life has been shaped by so many mentors, and the people I now mentor bring me much joy and abundant wisdom. I was taught early on that mentoring at its best is a two-way street, and I like to think my newest mentee and I are enjoying being on that road together.
Let me introduce you to Shelby Marie Edwards. I've known about Shelby for a long time because many of her family members were connected to one of my most influential mentors, Dr. Greer Dawson Wilson. Shelby's mother, Holly Edwards, was also a dearly beloved sage in our Charlottesville community. Her daddy is Pastor Ken Edwards. I've enjoyed learning from him on social media, and he was my favorite local postal service worker long before I knew his name because his cheerful commitment to service and delightful smile always impressed me. (Oh, the joy of a small town!)
But what I like most of all about how Shelby and I met last year is that it happened through our local community theater, Live Arts, rather than as a function of how I knew her many family members. As I've helped Shelby grow in her role as our Development Coordinator, she's helped me to think more deeply about grief.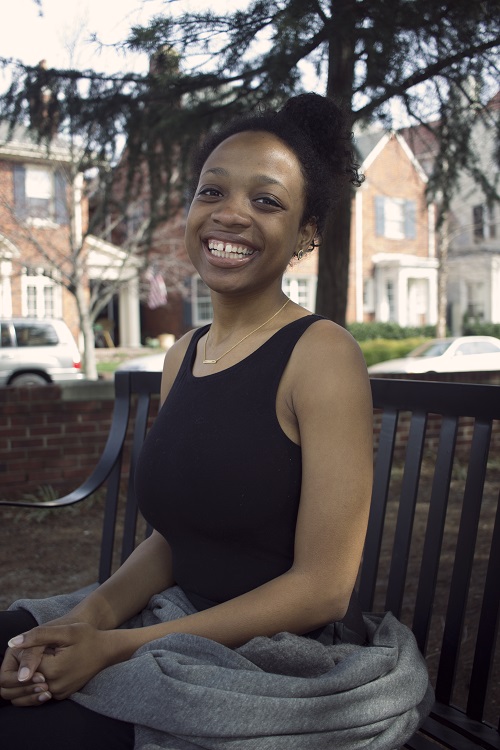 Shelby's mother, Holly Edwards, died on January 7, 2017. The loss of a parent is always difficult, but I think the younger you are when they die, the harder it must be. (One of Shelby's pro-tips is that we shouldn't compare losses and that death at any age is awful, but she and I agree it's important to name how developmentally difficult it is to lose a parent so young.)
Holly was also well-known and admired in our community for how she fought for social justice and equity. Therefore, many people Shelby never knew before her mother died have had a lot to say about how Holly impacted them. In addition, as Charlottesville navigated the horror of August 2017 and as our nation grapples with what Live Arts describes in its statement of solidarity as "the current and historic use of suppression, violence, and systemic racism to silence the voices of Black and Brown people," many people are thinking about Holly's lessons for them.
I know that Shelby appreciates people sharing with her what Holly taught them, but I imagine people's grief about this current moment in our world stirs up their own grief that we don't have Holly with us to help us figure out what to do next. All of that must impact Shelby in new ways which I would guess means she has experienced even more examples of what people say that is and isn't helpful.
In the last month, Shelby has posted five videos to her YouTube channel, Shelby Marie Artiste. Shelby brings her gift for writing and theater to these short clips about grieving along with her silly wit and old soul wisdom. Even during our shortest phone calls, Shelby always makes me bust out laughing and leaves me with something new to ponder. These videos are no exception.
While Shelby says #4 is for millennials, I think there's good advice in there for grievers of any age. I also appreciate that in #5 someone almost half my age teaches me things I'll remember whenever it comes time to deal with my parents' death. Finally, in #2, she reminds us all that if we can't manage day by day, hour by hour, or minute by minute, then we just need to survive breath by breath.
You can connect with Shelby via her website or on Instagram, and I encourage you to subscribe to her YouTube channel. Her goal is to share new content every other Saturday, and I'm excited to see what she teaches us.