What We're Reading Now
Mindfulness Can Make Messy Conversations Manageable
9 August 2016
Allison read 3 Important Lessons on Mindful Communication by Lili Powell and was happy to see practical advice for how to use mindfulness to navigate difficult conversations.
Tags: allison read, communication, courage, listening, mindfulness
I've blogged about mindfulness more than 25 times in the last five years. I write about it to help me live in the moment, relax, be compassionate to myself and others, communicate in a thoughtfully candid way, be brave, get things done, and mostly just to feel better. If you're still trying to figure out why mindfulness matters or maybe understand its importance but have a hard time doing it, don't worry, you're not alone. More than anything else I do, I often find myself having to start at the beginning when worry, fear, sadness, or anger creep into my mind.
We often think mindfulness requires solitary calm breathing, and it does. But we also need to carry the benefits of that serenity out into the world. That is especially difficult when conversations get complicated and unpleasant. In her recent article, 3 Important Lessons on Mindful Communication, Lili Powell addresses the challenge that, "…to practice being mindful in social interactions, you can't be alone, still, or quiet. By definition, you have to be with others, you have to act, and you have to communicate."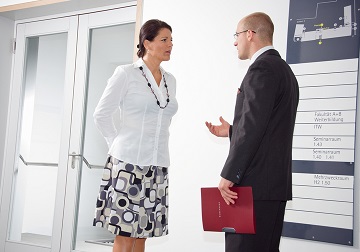 If you're anxious about an upcoming conversation, Powell recommends visualizing and writing to prepare. She also offers detailed instructions for how to do these three things when dialogue gets difficult:
"Fully Arrive." This term from yoga means bringing your best self to the conversation, noticing what's happening in your body, doing what you can to relax, and ensuring that your body conveys grounded presence and openness. I especially appreciate Powell's five specific steps for how to achieve an "alert-yet-relaxed posture."
"Breathe In Curiosity, Breathe Out Stability." You've probably been told to just breathe and relax during a difficult conversation and thought, "No kidding! Don't you think I would if I could?" Powell explains exactly how you can "practice curiosity breathing" in the midst of frustrating moments.
"Connect to the Generous Interpretation." This is my favorite of the three suggestions. I always ask people to imagine that the person who is upsetting them didn't mean to do it and has no idea they've done it. This is a radical notion when you're accosted by your own negative physical and emotional response to the person in front of you. Powell shares an example from her own life about how taking a moment to imagine a generous interpretation she made up about a colleague enabled a shift in their relationship where she could find some things in common with this person. This allowed them to begin slowly transforming their interactions with one another.
Mindfulness often feels out of reach if you're new to the concept (and even if you're not). Powell makes it accessible and helps with one of the universal human truths--we often disagree with and disappoint one another and dealing with that conflict is so hard. This article will give you new ways to navigate your stickiest situations.