What We're Reading Now
Supporting LGBTQ+ Colleagues
5 July 2022
As another PRIDE month wrapped up, Allison reflected on how she and others can best support LGBTQ+ employees in the workplace.
Tags: allison read, balance, diversity, greer dawson wilson
As I wrapped up another educational and fun-filled but also poignant PRIDE month on 30 June, I found myself wanting to add something to our library of diversity blog posts. I always want to do what I can to educate on the topic of supporting LGBTQ+ colleagues in the workplace, but it's feeling even more important than usual as so many of my clients, coworkers, friends, and family members are feeling downright depressed and scared.
Please know that plenty of the depressed and scared people I'm talking about are heterosexual and cisgendered humans who aspire to be good allies. However, those of us who are heterosexual and cisgendered know that our worries are not the same as people who are fearful about the legal status of their marriages or legal standing with their children or their access to healthcare and a variety of other human rights.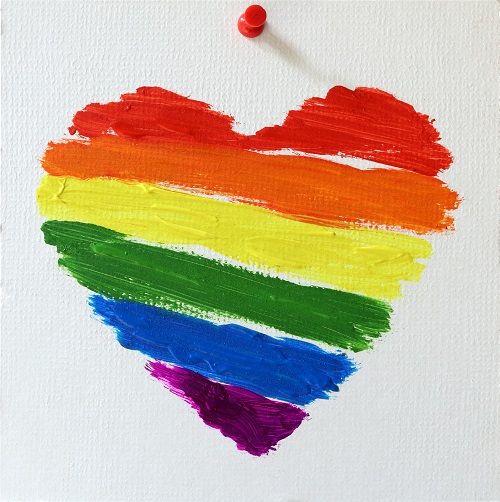 As I searched for something to say, I realized that I still feel pretty good about the blog post I wrote four years ago entitled Choosing Balance and Leadership is More Difficult for LGBTQ+ Employees. Several of my LGBTQ+ friends reviewed it for me and gave me advice on how to present the Harvard Business Review article I wrote about, my own story related to these issues, my goal to be a good ally, and links to additional resources.
I don't know that I have anything new to say about how hard it already was for LGBTQ+ people to achieve some semblance of work-life balance. But I can say this… I think it's getting harder. Therefore, I hope to help myself and others do even more to support LGBTQ+ folks in every walk of life but especially at work. I hope you'll read what I wrote four years ago. I hope you'll let me know if you'd like to have a phone call or cup of coffee about these topics. I hope you'll do what you can where you can. But most of all, I hope we all do more than hope when it comes to achieving true diversity and inclusion in the workplace.