What We're Reading Now
These Choices Can Make a Big Difference
30 May 2017
Barbara watched a TEDx Talk by Carolyn Myss and appreciated some new ways to think about the power of choice.
Tags: barbara read, barbara watched, change, courage, ted
Her website says, "Caroline Myss is a five-time New York Times bestselling author and internationally renowned speaker in the fields of human consciousness, spirituality and mysticism, health, energy medicine, and the science of medical intuition." I read her book, The Anatomy of the Spirit, in the late 90s, and she was too "out there" for me, but her recent TEDx Talk in Findhorn, Scotland was just what I needed to hear last week.
At the beginning of the talk, she said she didn't have proof for any of what she was going to say, but she asked us to "listen with your heart and gut and see if it doesn't settle well like good chicken soup." I don't always need proof if the concepts seem like they might be useful to me. While the first 12 minutes were a bit didactic, I was really glad I kept watching because some of her points settled well with me and resonated with lessons I've learned from others.
She said we hate making choices, even ones as simple as where to go out to dinner, because if we do, we have to take responsibility for our lives. This felt a bit extreme to me, but as I kept listening about why she thinks we don't want to make choices, she made a compelling case for why we should take these steps any way.
Decide to live a life of integrity. Tell the truth and tell yourself the truth because liars don't heal. Her admonition challenged me to think hard about what I lie about. I like to think that I'm honest and living a life of integrity, but could I do better? I think maybe I could.
Decide to pass on your wisdom, not your suffering. Wisdom is what you have learned from your suffering. An example would be—Don't yell at your children the way you were yelled at. A personal example for me is—Don't shut out a person by not talking to them when you are mad the way my father did. Sometimes that behavior is tempting to me since I saw it so often, and I am an introvert who doesn't want to talk in the midst of conflict anyway. But I'm proud that I've stopped that pattern. My husband's father loved to play the martyr. He vowed not to do that, and he hasn't. We both loved our parents, but were glad to do some things differently that have served us better.
Recognize the power of words. She said we underestimate the power of words, especially those we say to ourselves. She asked, "What are the words you should never utter again to yourself?" Pick one word and eliminate it from your vocabulary, from your life, and watch how it shifts everything. She recommended never saying again the words entitled, blame, or deserve. She got a laugh of recognition when she said, "If you are blaming others, they are blaming you. Someone is in therapy because they know you."
I chose the word can't to eliminate. I am always wanting to write new things. When I read great writers, ones that particularly resonate with me, I will say to myself while I am reading—well, I can't do that. So I tried to stop. I found it very difficult and realized I needed to replace the words with something else rather than just yelling at myself—stop. So I replaced it with—I can write whatever I am supposed to write.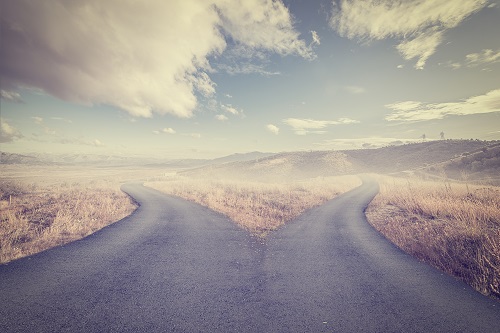 I've been surprised at how many times the word can't pops into my head. I decided to replace it in areas other than writing with—I don't want to. (That's often more honest, too.)
Can you think of a word to eliminate from your life? I hope you'll watch her TEDx Talk and let me know how it settles with you.