What We're Reading Now
The Third Metric
15 October 2013
Allison read stories about The Third Metric on The Huffington Post website and celebrated yet another powerful resource for helping people to choose balance and leadership.
Tags: allison read, balance, happiness, mindfulness, sleep
I had the great pleasure of getting to attend a lunch today in celebration of the newly formed Contemplative Sciences Center at the University of Virginia. Our keynote speakers were Ms. Arianna Huffington and Dr. Deepak Chopra. (UVA richly rewards its volunteers with special events like this and I was so grateful to be included.)
I often blog about helping people to choose balance and leadership and develop practices to achieve a happier life. A contemplative approach grounded in deep self-awareness and mindfulness is an essential part of the equation so I've been delighted to follow the interdisciplinary growth of the Contemplative Sciences Center at UVA. Take a look at the web site and I think you'll agree, something very special is unfolding across the UVA grounds.
After the lunch, Deepak Chopra took us through a wonderful 10-minute mediation on the Lawn that was open to the community and well-attended. I'm still floating a bit from the transcendental experience and don't have much to say about it just yet. (I think I may be able to write something by next Tuesday, but for now I'm honoring the silence in my mind.)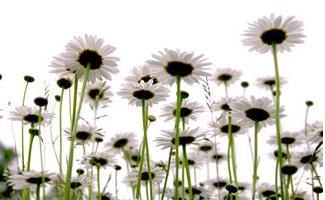 What I am ready to write about today is Arianna Huffington's work around The Third Metric. She and others are challenging, "...the current model of success -- which equates success with burnout, sleep deprivation, and driving ourselves into the ground." This model "isn't working for women, and it's not working for men, either. On June 6, Arianna Huffington and Mika Brzezinski hosted a conference called 'The Third Metric: Redefining Success Beyond Money & Power,' bringing together women -- and a few good men -- to focus on redefining success to include well-being, wisdom, wonder, compassion and giving." (I often write about the importance of sleep and am so glad to have met another champion of being well-rested.)
I enjoyed Huffington's post after the conference and especially appreciated that the live blog is still available. I was even happier to discover that now there is a page on HuffPost that "will host an ongoing conversation about The Third Metric and how we can chart a course to a new, more humane, more sustainable definition of success -- for women and for men. The Third Metric conversation will also continue in an ongoing series of speaker panels, seminars and conferences." Today you'll find the following stories on The Third Metric:
During her remarks, Huffington shared her belief that we're close to reaching a critical mass in the contemplative movement. Every day more is being written about the topic and there's a greater effort to ground the work in deep scientific research. People who once thought of this dialogue as new-aged, hocus pocus are opening their minds to the possibilities of a contemplative approach as way to have a richer, more satisfying life. What are your favorite resources that help you "redefine success beyond money and power?"