What We're Reading Now
Let's Listen to Each Other
6 November 2012
Allison read The executive's guide to better listening from the February 2012 McKinsey Quarterly and found herself hoping that after today's United States Election that we will all try to come together tomorrow and do a better job of listening to each other.
Tags: allison read, communication, culture, leadership, listening
When I teach our Effective Communication Skills course, I help participants learn to set expectations with others, deliver and receive feedback effectively, navigate difficult conversations when needed and create a culture that is conducive to constructive communication. I always start the course by reviewing active listening skills and having them practice since listening is the most important communication skill a leader can cultivate. I put them into random pairs and then they listen to each other about a thorny problem they're struggling with for about 5-7 minutes. It's wonderful to hear them report back about how good it felt to be really heard. We also talk about what it took to be a good listener for 5-7 minutes and why it's often so hard to make the effort to listen well. I tell them stories like this one about why they should try to release themselves from the pressure to understand and then I hope I've inspired them to do a little better when they get home that night and return to work the next day.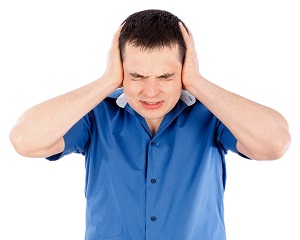 I'll confess that during this election season I've been wishing that all my participants are out there doing what they can to listen a little better and especially to people with whom they disagree politically. I know how hard it's been for me to follow my own advice in the last few months when it comes to issues I feel strongly about and I can only imagine how everyone else is feeling. With that said, I'm making a commitment and I hope if you're reading this post, you will too -- let's try even harder to bring our best listening skills to the table after this election. No matter what happens today, we must find a way to have more civil discourse and while I'm not certain how to do that, I know that listening will be part of the equation. In support of that goal, I encourage you to read Bernard T. Ferrari's The executive's guide to better listening. In just 11 pages, you'll get great tips and examples to help you do better with your "conversation partners" by:
Showing respect
Keeping quiet
Challenging assumptions
You'll also enjoy his funny and insightful sidebar, A field guide to identifying bad listeners. If you're like me, you've been guilty of being an Opinionator, Grouch, Preambler, Perseverator, Answer Man, and Pretender at different times in your life. Ferrari will help you laugh at yourself and gain a little more awareness about how some of your conversation habits might be perceived.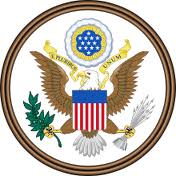 There is never a line to vote at the Earlysville, Virginia Volunteer Fire Company. Today I waited for 25 minutes with my fellow Americans who wanted to be heard. I always pause to celebrate the privilege of voting and it's pretty thrilling to imagine what my mid-morning wait might mean for voter turnout this year. Last year, I co-authored a chapter in The Trusted Leader: Building the Relationships that Make Government Work, 2nd Edition. This quote from our closing section always makes my heart leap with a bit of patriotic joy, "E Pluribus Unum. As leaders in government, we have a constitutional responsibility to be faithful to the soaring phrase on the Great Seal of the United States – 'out of many, one.' A 'more Perfect union' demands that we come together as a nation, that we honor and build upon our differences. We can be diverse and united at the same time. In fact, we dare not be less." Tomorrow let's wake up and get busy listening to each other so that we might come together as a nation.