What We're Reading Now
Hurray for a New Allison Partners Blogger!
14 July 2015
Allison read Janie Kast's blog post, Managing Your Ego, and was delighted to welcome another regular contributor to the What We're Reading Now blog.
Tags: allison read, communication, creativity, ed hess, janie read, leadership, virginia festival of the book
Last week I wrote about my fourth annual leadership retreat at Canyon Ranch in Lenox, MA, with our Vice President, Rachel Brozenske. I closed that post with my gratitude for our growing Allison Partners team (our fulltime employees) as well as our trusted partners (subcontractors who have their own businesses but also work with us regularly to support our clients).
As Allison Partners grows, it's a pleasure to welcome new voices to the What We're Reading Now blog. Yesterday, Janie Kast, our Learning Program Manager, wrote her third blog post for us this year, Managing Your Ego. It's about Edward D. Hess's article Why a Big Ego Could Be Your Downfall (and Seven Tips to Help You Hone Your Humility). I saw Hess speak on a panel at the 21st Annual Virginia Festival of the Book in March and Tweeted these quotes from him:
'@DardenMBA Prof @HessEdward says innovators must "be good at not knowing, good at learning, and good at failing." #VABook2015 @VABookFest
'@DardenMBA Prof @HessEdward says "Get rid of ego... humility is the new killer app for innovation! You are not your ideas." #VABook2015
I remember thinking then that I wondered if Hess had any articles to help leaders follow his advice. I never followed up on my note to search for his articles so it was a treat to discover what Janie read for yesterday's post. I appreciated her courage and candor in describing what she needs to do to follow Hess' advice. (We try hard to have shoes at Allison Partners aka practice what we preach.) Please let us know what you think of her post and join me in welcoming Janie as a regular contributor!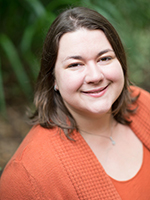 Janie Kast, Allison Partners Learning Program Manager