What We're Reading Now
Do You Have Black Friends, or Do You Just Know Black People?
30 March 2021
Allison was asked to be a speaker in The Center at Belvedere's program, Building a More Inclusive Community: Local Voices on Diversity. She was honored to be invited, but also daunted by her assigned topic.
Tags: allison read, allison watched, diversity
When my dear friend of more than 15 years, Enid Krieger, asked me to be a part of this program hosted by The Center at Belvedere, I was super excited to be included. Then, she asked me if I would speak to this question, "Do you have Black friends, or do you just know Black people?" I'll confess that my heart skipped a few beats and then started to race before I said, "I guess so as long as you introduce me and tell the audience you asked me to do this!" Enid and I shared a giggle as we often do and then she reassured me she wouldn't have asked if she wasn't certain I could do it.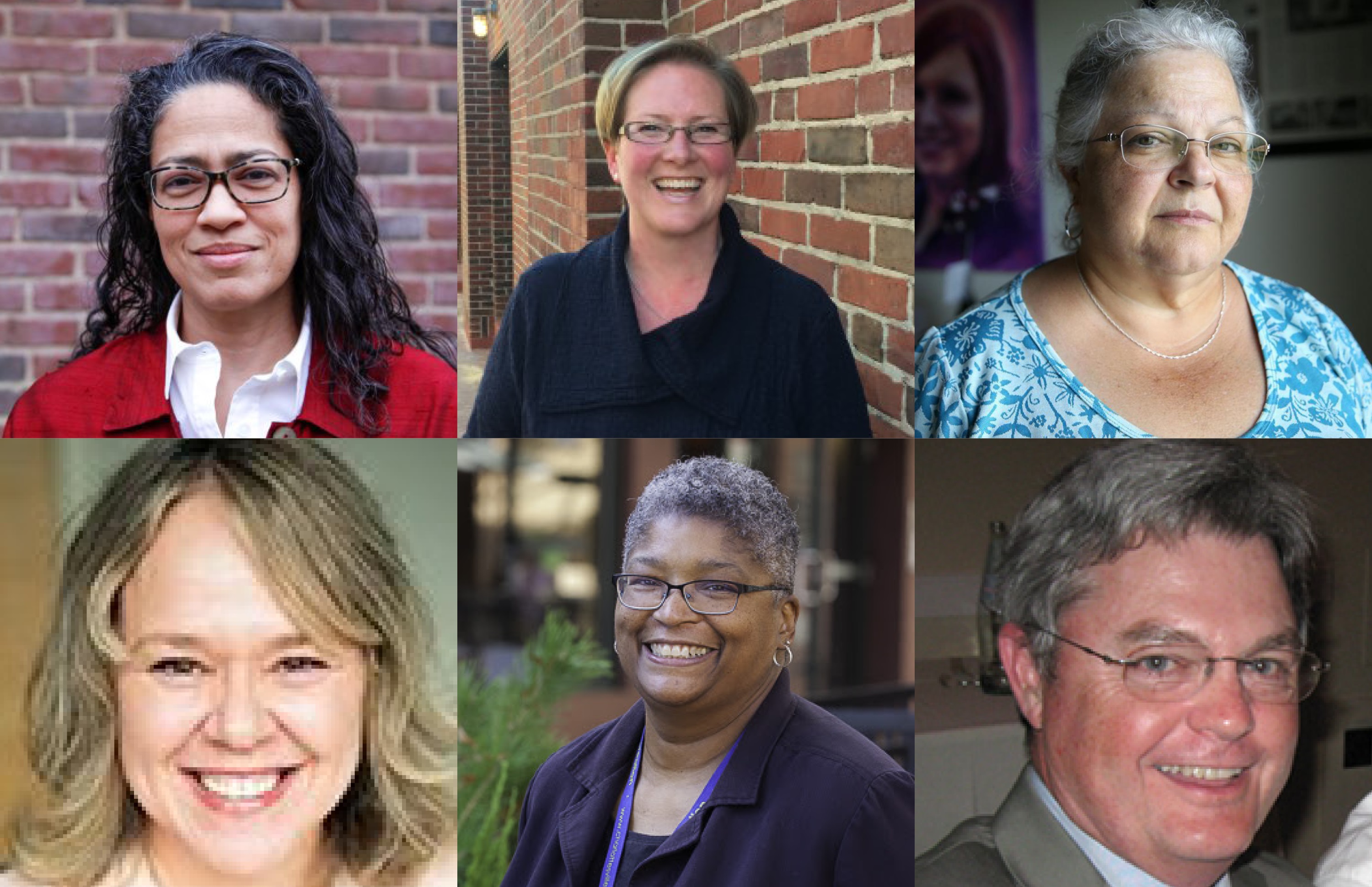 Our speakers for Building a More Inclusive Community: Local Voices on Diversity
With Enid's faith in me as my inspiration and courage, I spent the next three months pondering the topic, rereading a lot of books, reading some new ones, visiting blogs, watching videos, listening to podcasts, watching movies, and talking to many Black friends to get feedback on my plan. Last Wednesday, I delivered this presentation and was delighted to have several of the participants on Zoom engage in a dialogue with me about my thoughts. You can also read through the comments in the chat during my presentation here.
I was especially honored to have Dr. Tiffany Jana join my presentation. Dr. Jana is a true expert in the JEDI (justice, equity, diversity, and inclusion) field and their books provide so much insight on how to approach these topics. Tiffany has also become a wonderful friend of mine as we've walked the JEDI road together. The week before my presentation, Tiffany was interviewed by Kaki Dimock for the Virginia Festival of the Book. Thanks to the wonders of virtual conferencing, you can watch Tiffany and Kaki discuss the book, Subtle Acts of Exclusion: How to Understand, Identify, and Stop Microaggressions.
(please note: the speaking portion of Tiffany's interview doesn't start until the 5:37 mark)
In addition to sharing Tiffany's recent talk, I also encouraged participants to read the five books my colleagues Dr. Kelli Palmer and Mike Murphy helped me to curate last fall. I am hopeful these five books, plus works of fiction by Black authors, Dr. Carol Anderson's insights on White Rage: The Unspoken Truth of Our Nation's Divide, and a variety of other books I referenced in my talk will be helpful to people committed to learning more about these topics.
My longtime friend, Charlene Green, is the next speaker in The Center's program tomorrow, Wednesday 31 March 2021 from 5:30 – 7:00pm ET. You can register here. You can also watch recordings of our previous speakers, Susan Bro, Dr. Jalane Schmidt, and Kaki Dimock, on The Center at Belvedere's YouTube channel.
At this point, you might be hoping I will summarize my presentation in this blog post. Actually, I'm not going to because this is one topic where I hope I've piqued your curiosity and where I'd like to ask you to watch the whole thing and then give me some feedback. Thanks in advance!