What We're Reading Now
Feel Better in Four Minutes
15 January 2019
Allison watched Dr. Zach Bush's Nitic Oxide Dump video and added a new tool to her daily feel better regimen.
Tags: allison read, allison watched, balance, healthcare, mental health, mindfulness
It's important to me to have shoes. In other words, I don't want to be the cobbler's kids who don't have shoes. Instead, I want to be the kind of professional coach that takes good care of herself, too. As a part of my overall well-being plan, I find it's important to have someone to talk to, and I work with a therapist instead of a coach. (If you're wondering what's the difference between the two and which might be right for you, give me call.)
My last therapist retired, so I lost the person I could check in with when things got hard for me. (Think of seeing a therapist as a tune up for your mind.) Last year, I started working with a new therapist who is helping me to understand myself better and work on some important personal and professional goals. In many ways, she's helping me to get unstuck. I think we're making great progress, but sometimes it's exhausting and even sad work, so she recommended that I incorporate the Nitric Oxide Dump into my day.
Dr. Zach Bush is a local physician I'd heard of, but I'd never tried his four-minute routine. It's a set of four exercises you can do anywhere and without equipment. When I do them, I breathe hard and feel some burn in my muscles, but I don't get sweaty and that's a real bonus in the middle of the work day.
You'll see in his video as well as Dr. Mercola's adaptation that they make a variety of health claims such as improved metabolism, blood pressure reduction, moderating blood sugar levels, muscle building, improving your other workout routines, and more. I hope all of that is true, but the main reason I'm doing this four-minute exercise three times a day is because of how much it improves my mood and how much better my body feels immediately. Any sense of anxiety, overwhelm, sadness, exhaustion, or a scattered mind is instantly improved. I find it's helping me to get more out of the Instant Stress-Reducing Maneuver (breathing exercise) and my affirmations practice, too.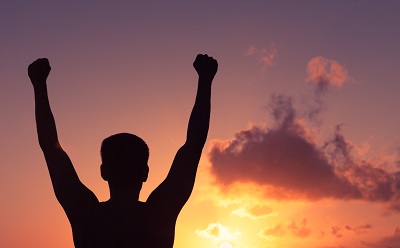 As always, it's important to check with your doctor before starting an exercise program. But as I think you'll see in the comments section of Dr. Bush's YouTube video, a lot of people are happy about their experience including older adults who feel it's manageable for them, too.
Change is hard, it's sad to not get what we want, and life can be stressful—all of which can make it difficult to strive for what's important to us and to communicate well with others. I'm glad to have another tool to help me when I'm feeling stuck and look forward to hearing if you find it to be helpful, too.