What We're Reading Now
Four Leadership Principles from UVA's Chief Medical Officer
14 March 2023
Allison watched Dr. Reid Adams' five-minute video on how to be a better leader and was grateful for practical inspiration anyone can implement.
Tags: allison read, allison watched, healthcare, leadership, uva
As I was scrolling through LinkedIn last week, I saw that Wendy Horton, FACHE, CEO of the University of Virginia Medical Center, shared a video from Dr. Reid Adams who serves as Chief Medical Officer with this overview, "The five-minute video is really worth watching, as Dr. Adams shares some important lessons that people at all levels can use to be the best leaders they can be."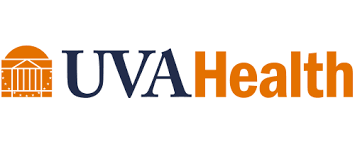 After watching, I couldn't agree more! With just a few examples, he explains the importance of these four principles with a humble and practical tone that I found to be inspiring but also manageable. Here's what he recommended with my summary of how I should implement his suggestion.
Assume good intent. (I want to do good work so others must want to as well. If they disappointed me, they probably didn't mean to.)
Get perspective. (I need to take a breath and not react when things go wrong. I should slow down to get more points of view from different people and use that to inform my response remembering that along the way I need to attend to the importance of relationships.)
Be curious. (At the end of each day, I should reflect on how things went and ask myself what I learned and how I could approach things differently.)
Give grace and be gracious. (I need to remember that everyone is trying hard, tired, and overwhelmed. I need to be compassionate and empathetic not just with others but also with myself.)
Three years after COVID-19 fundamentally changed everything in healthcare, I'm starting to return to hospitals around the country to teach my Resolving Conflict, The Art of Being a Great Boss, and Choosing Balance and Leadership courses. Many of my clients chose to learn virtually over the last three years, but it's wonderful to be back in rooms together not just because it's safe again but because the physicians, pharmacists, nurses, advance practice providers, and administrators I so admire have bandwidth to invest in leadership development again.
However, all of them describe a kind of exhaustion and emotional burnout from the last three years that those of us who weren't working in healthcare every day can only imagine. I'm visiting eight different healthcare systems in the next ten weeks, and I'm delighted I can share Dr. Adams' advice with everyone. His wisdom is good for any leader, but I think he sets an especially important tone for healthcare as everyone involved tries to learn and recover from the last three years while also asking themselves, what's next and how can we do better?