What We're Reading Now
Comfort Through Creativity
24 October 2023
Allison read her Mama's blog post on how Creative Expression Can Give You Grief Relief and slowly figured out what forms of creativity are the right ones for her grief journey.
Tags: allison read, creativity, grief
Some of my earliest childhood memories are of wanting to be a grown-up and do the kinds of things my parents did. They loved their jobs. They led meetings at church. People turned to them for advice and support in the darkest times. Daddy took me to my first cocktail party when I was six years old under the condition that I listen and take turns talking while drinking my Shirley Temple.
When we went to physician leadership conferences, other kids went to the pool. I sat in the back of the room and watched my parents and their friends teach classes on communication, meetings, problem solving, resolving conflict, marketing, and how to improve healthcare. We'd go to dinner at night, and I'd say, "I think I could do this one day." And my parents would say, "Of course you can, and you'll be better than we are."
I can't quite describe what it meant to have them as cheerful role models who believed I could do anything. Our professional coaches still use Barbara's ten Now Moment Questions from her 1982 Masters thesis. You can find those questions in the first chapter of Turn Your Face: How to Be Heard and Get What You Want Most of Time or download them here. We like to share them with everyone!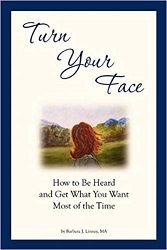 I think all of this explains why I've been watching Mama carefully for lessons on how to live without Daddy who died on December 22, 2022. Sometimes I miss him so much it hurts, but I also hear him in my mind throughout the day comforting me in the ways only he could. Mama's post about how creativity can help you heal has brought me comfort, too. However, it took me a few more months to realize that while I'm not in the mood to sew, paint, bead, or do any of the other arts and crafts from my youth, growing roses this summer and starting to decorate for the holidays Daddy and I loved so much is how I'm turning to creativity. It really does help you heal.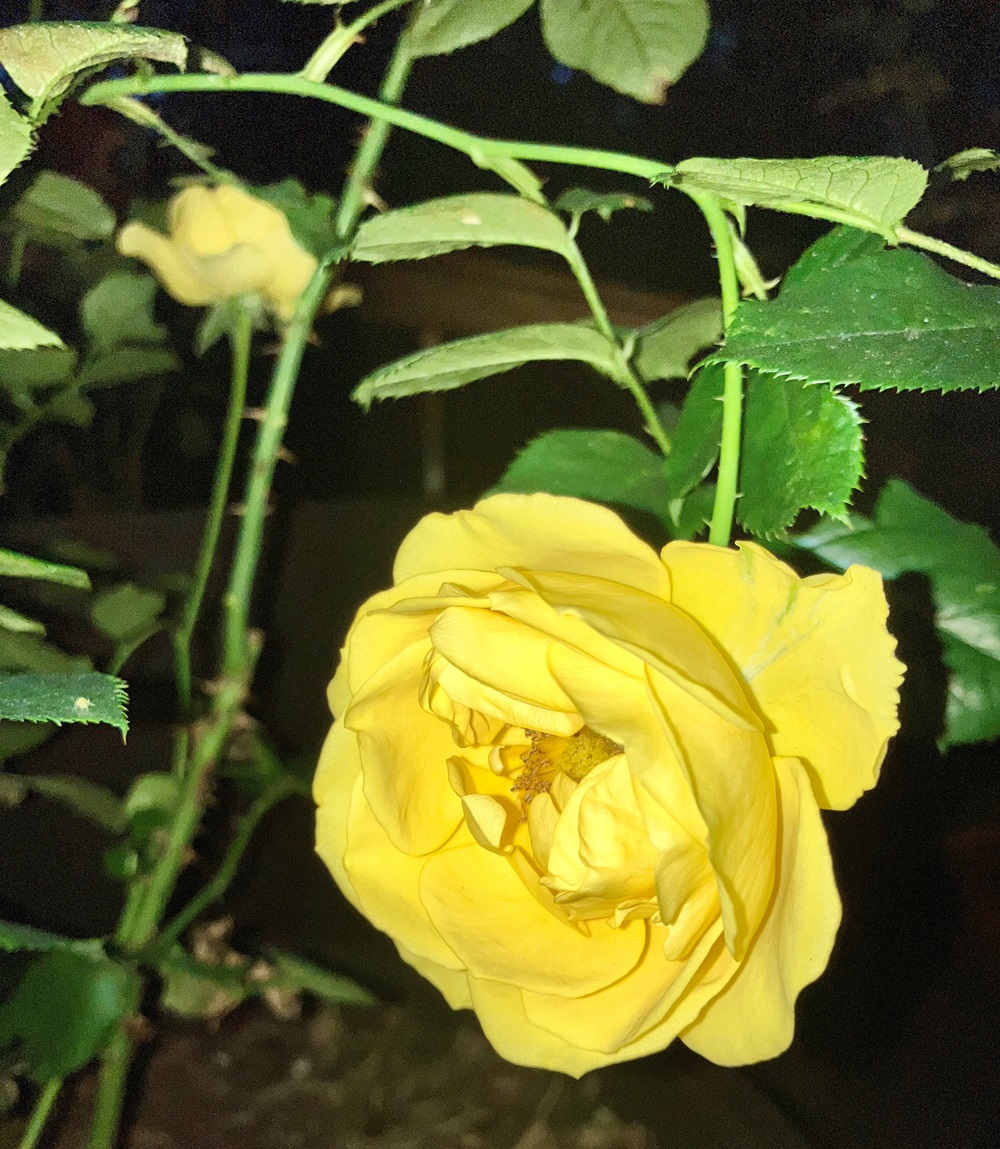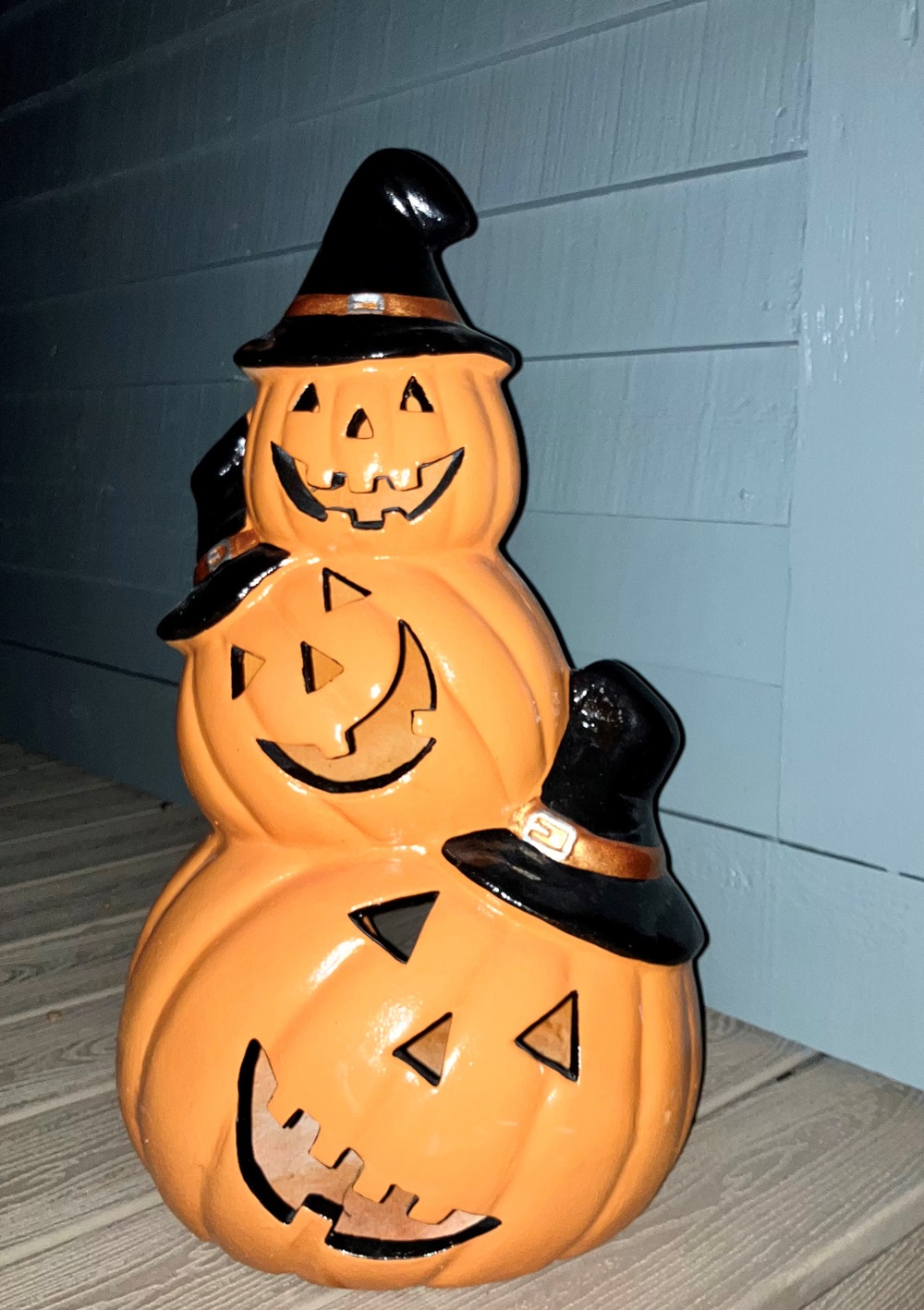 While I've been growing roses and getting out my Halloween decorations, Mama seems to become a better painter every month with the help of her teachers at The Center at Belvedere. One morning after she and I had a particularly sad night missing Daddy, my sweet dog Henry posed perfectly for me on my favorite chair in front of a framed copy of Daddy's obituary which I wrote. We were so delighted when her teacher asked if Mama would like to include it in this month's exhibit. If you're in Charlottesville, you can find Beloved Dog and Daddy on the second floor of The Center until Tuesday, October 31.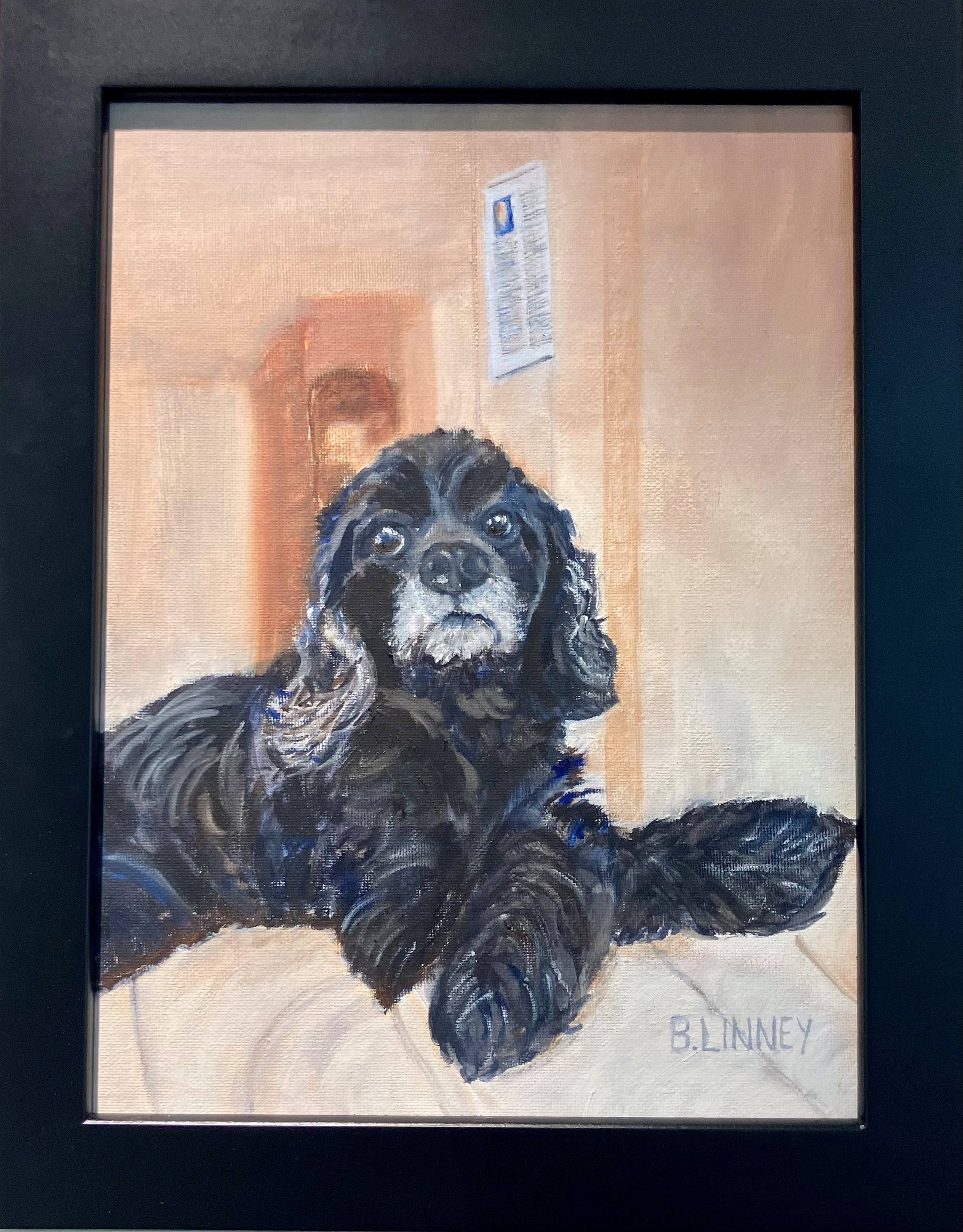 Henry and Daddy adored each other, and we have so many happy pictures of them sitting together. I am so comforted to have a new one of them together again.