What We're Reading Now
UVA's Memorial to Enslaved Laborers
21 January 2020
Allison read UVAToday's The Bigger Picture: Memorial to Enslaved Laborers Nears Finish Line and reflected on how much this milestone means to her.
Tags: allison read, diversity, uva
It was the fall of 1991, and I had just started my first year at the University of Virginia. My family was 18 hours away in Maitland, Florida, and I was excited to finally be in college but also missing them badly. Soon, I saw a flyer for the UVA Guide Service and thought, "How cool!' I observed many tours, wrote my tryout script, and was so happy to be selected. I had no idea that in addition to giving historical and admissions tours that I would also find a group of people who would become lifelong friends and help to make a big school feel a little smaller.
After a year of giving tours, celebrating Thomas Jefferson, and talking about the Italian craftsman who carved the Carrera marble columns on Pavilion III on The Lawn, I started to ask questions about the role of African American slaves. I quickly was told we didn't have any proof about the role of slaves in the construction of UVA. I asked if I could talk about their role if I could find proof and got a strange look, and a response of, "I guess so."
With this permission in mind, I asked the Thomas Jefferson Memorial Foundation Professor, Peter Onuf, if he would sponsor an independent study, so I could get credit for digging around in the library archives. Peter grinned and said, "You bet. This should be fun." I was an English Major and as I reread the paper I submitted, African-Americans and the Construction of the University of Virginia, I recall that I wasn't very good at research, did not like the dusty library basement, and definitely stopped as soon as I felt I had enough proof to add some of this history to my tours. I am hopeful that what I lacked in historic research capability was made up for by my passion for the topic!
To their credit, the Guide Service held up their end of the bargain and let me start integrating some of my research into my tours in the Spring of 1993. Then, they shared my paper with new Guides and as each semester passed, I had more people interested in what I had discovered. The UVA librarian was kind enough to put my paper in the Special Collections, The Daily Progress wrote an article, and when US Poet Laureate, Rita Dove, asked me to give her family a private tour, I was over the moon.
As the years passed, there was more and more interest in this topic, and I would hear stories of different students and professors who conducted research, wrote papers, and crafted tours. Then, in 2007 there started to be some real organized momentum around the issue of enslaved labor at UVA. You can learn more about the timeline and other topics on the President's Commission on Slavery and the University website. What always makes me smile, is that true to UVA's core value of student self-governance, many students were at the forefront of that momentum.
A variety of initiatives have come out of the Commission's work, but I am most excited about the soon to be opened Memorial to Enslaved Laborers. In a recent UVAToday article entitled, The Bigger Picture: Memorial to Enslaved Laborers Nears Finish Line, Anne E. Bromley notes that, "Over the University's first 40 to 50 years, likely thousands of enslaved laborers worked on the developing Grounds, but they were not always identified. At this point, the names of 577 enslaved laborers have been sandblasted into the granite slabs that were quarried in Culpeper." I got to go on one of the first tours of the construction site last year and was so moved by the portraits around the work site and the story of the memorial's design.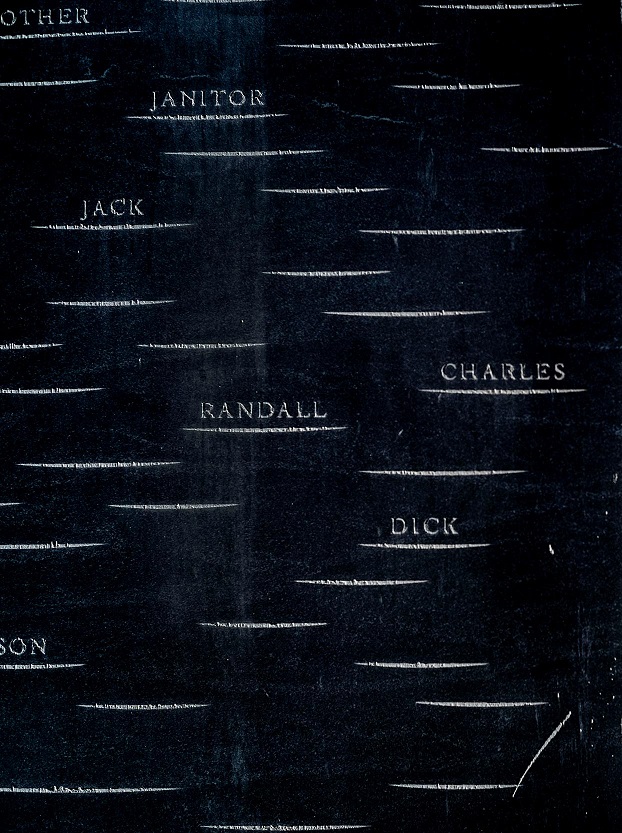 (Photo by Sanjay Suchak, University Communications)
I found just a few names to include in my short paper, but they've been with me for more than 25 years: Sam, Nelson, Squire, Lewis, John, Wilson, Isham, and more. When the memorial is dedicated on April 11, I will read all the many names they've discovered with grief for our past but joy for this reckoning and a hope that we will be committed to telling more of the stories that have yet to be told. Thank you to the University of Virginia and everyone who made this memorial a reality. Will you join me on April 11?
p.s. Shortly after I wrote this post, Erik Duda, from University Communications contacted me about this 1994 article about my work and Dr. Ervin Jordan's reflections. EJ was a great advisor to me when I was a bit overwhelmed by historical research. I had no idea the article existed electronically and am grateful to Erik for sharing it!