What We're Reading Now
Super-Achiever Habits Might Surprise You
1 November 2016
Allison read The Most Common Practices Of Super-Achievers on Forbes and was pleasantly surprised by what made the list.
Tags: allison read, design thinking, happiness, listening
When I saw Tanya Prive's post on Forbes, I'll confess I found myself rolling my eyes a bit. My clients want me to help them succeed individually and as an organization, but in the 16 years I've owned this business, there's been very little talk of how to be a super-achiever. However, I was also curious about the book Prive was highlighting in her post so I decided to keep reading.
Prive' summarizes The Art of Doing, a 2013 book by Camille Sweeney and Josh Gosfield. They interviewed "36 super-achievers at the tops of their fields" and discovered 10 habits they had in common. Prive's post is a quick read where you click through to get to each practice, a summary, and an example of the habit from one of the super-achievers.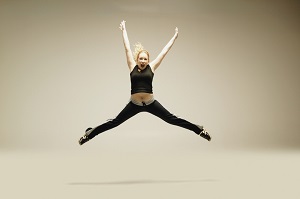 I think it's worth reading to discover why practices like listening, choosing happiness, and managing emotions matter. In addition, you'll see that super-achievers don't just doggedly pursue a goal, rather they are "intelligently persistent—meaning they know when to pivot." You'll even learn that super-achievers experiment as we recommend when teaching design thinking. (Yes, I should also confess that many things on the list line up nicely with practices we teach at Allison Partners so my eye-rolling quickly changed to head-nodding.)
I've shared five of the practices above. I hope you'll click through to learn about the other five. I was also pleased to find that the 36 people interviewed included the CEO of Zappos, but they also profiled a game show champion, opera singer Anna Netrebko, and other achievers from a wide variety of fields.