What We're Reading Now
In Support of an Email-Free Vacation
15 September 2015
Allison read Vacation Sabotage: Don't Let it Happen to You! by Matt Richtel and celebrated another email-free vacation. She's on a mission to help more people take a break from email. Could you be the next one?
Tags: allison read, balance, email, vacation
I returned last week from a nine-day, email-free vacation. I had 804 emails when I returned and got the number down to 50 by the end of the first day and my inbox back to zero by the end of my first week back. (Read this to learn how I learned to have an empty inbox before I go to bed more days than not.)
Every time I take an email-free vacation, I have many clients and friends in the weeks before I leave who say, "Oh I wish I could do that, but I never could." Or, "I'd love to do that, but I'd be miserable the week I got back."
I remember worrying that there was no way I could take a break from email, but then years of reading about the importance of giving my brain a break finally convinced me I had to try if I wanted to keep teaching others how to have balance. Matt Richtel's 2012 article Vacation Sabotage: Don't Let It Happen to You! in the New York Times helps me to remember why it's so important to vacation and how to make sure I return rested and restored. I think his advice is so helpful that I've blogged about this article four times in the past three years. He calls checking email while you're away, "flirting with work." Please, please read what he has to say.
This year I convinced a few more people to try an email-free vacation. We agreed that if they didn't like it, they never had to do it again. One is in a highly intensive customer-service role where her clients expect immediate help. She arranged to have a co-worker cover her responsibilities while she was away and, in return, she'll do the same thing during her co-worker's next vacation. They have to make sure they don't vacation at the same time, and they have to let their customers know about the arrangement, but that's all it really takes.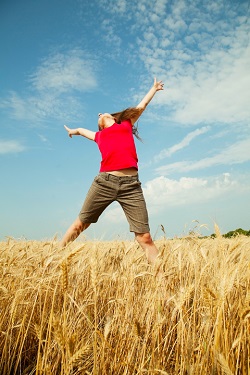 She got back to work yesterday. That's the day most people dread because they worry the inbox will be unmanageable. I asked her how she was feeling last night, and she said, "Many times I was encouraged to completely disconnect, and my husband had been doing it for a year and raved about the rewards. Last year while we were on vacation, one simple email stole two days from me and caused so much stress that I decided enough was enough, and I was going to try zero access this year. One word to describe how I felt three days into my vacation last week… GLORIOUS! Today I worked through my inbox and learned that the world didn't stop turning, and now that I'm a better, fresher, recharged me, I'm sure I'll be caught up by the end of the week."
Another client is the CEO of a very important service provider in our community. He has a great team who can take care of things in his absence, but he's always felt the need to check in while he was away. This year he had an email-free vacation, and when he returned he sent me another New York Times article, Getting Workaholics to Stop and Recharge. In his cover email he said, "Allison, this epitomizes my vacation, and reinforces your coaching. The trend it appears is going the other way." I saw him yesterday, and he's still glowing from a time of blissful disconnection. His employees were able to experience increased responsibility while he was away, and a month later he still feels rested and relaxed, and he's caught up on his email. "My trip was like a dream come true, in many ways. No phone, no email...only eat, drink and fish."
If you'd like to take an email-free vacation, but don't know how to make it happen, please call me. I'll have you over to the office for a cup of coffee or other beverage of your choosing and help you figure out what it will take for your role and circumstances.