What We're Reading Now
House of Music Inspires!
17 August 2021
Barbara read House of Music by Kadiatu Kennah-Mason and was inspired by how hard young children would work to perfect their art when supported and encouraged by parents who sacrificed so much.
Tags: barbara read, barbara watched, diversity, music
I stumbled upon the Kanneh-Masons on Facebook—seven children ranging from 11- 24 were playing the third child, Sheku's, arrangement of Bob Marley's Redemption Song. Two were on cellos, three on violins, and two on grand pianos. I was mesmerized and watched it over and over again. I frantically began searching for more of their performances and discovered they are a family of seven Black children in England, all of whom are accomplished and awarded classical musicians.
I found an interview with their parents and discovered that their mother had written a book in 2020 explaining what I had been asking myself repeatedly—"How did this happen? How does every child in a family achieve such mastery?"
Kadiatu Kennah-Mason, the mother, was a former lecturer in English at The University of Birmingham. When Stuart, the father, asked her to marry him, she was a lecturer at Sussex University working on her PhD thesis. He had asked nine years earlier when she was a 20-year-old student in the English department, and he was in the Math and Physics department. She said no the first time but yes the second. We do love a good romance story in my family!
Kadiatu gave up her career to raise their seven children who became brilliant musicians. She was violently ill with each pregnancy and had five miscarriages. Stuart worked long hours for different airline companies but listened to the children play at home whenever he was there, believed they could accomplish anything they set their minds to in spite of much racial prejudice, and attended as many of their concerts as possible.
Both parents took music lessons and had been raised with classical music in their homes (also reggae in the mother's) but neither had the opportunities to develop their skills in the ways that they provided for their children. The Nottingham public school had an excellent music program that was free and then the parents channeled almost all their money into extra advanced lessons as each child showed aptitude and their talents blossomed. Somehow these parents offered the opportunity for magnificent mastery and healthy competition while still ensuring a kindness amongst the children that's unlike anything I've ever read about.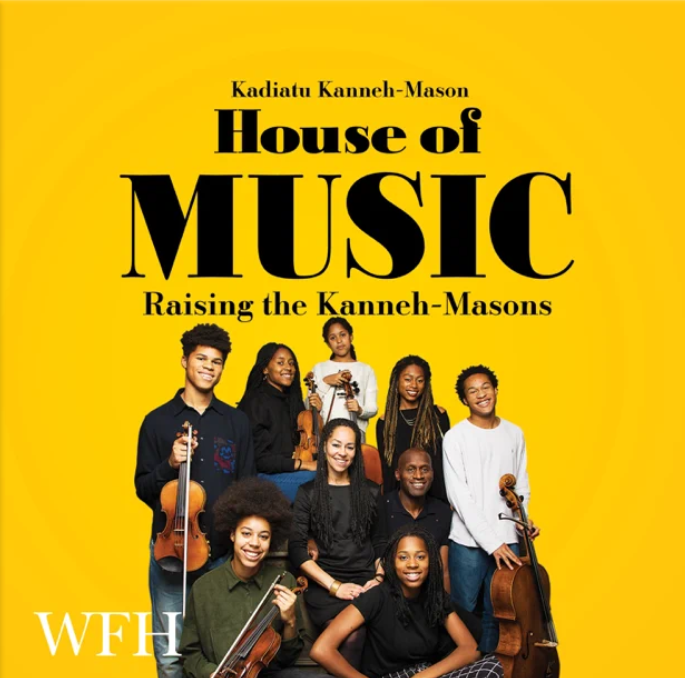 I didn't grow up in a house that ever had classical music playing, and my 12 years of piano lessons did not make me a fan. My husband's mother was piano teacher and his father regularly had classical music playing throughout their home. My husband listens to it in our den often and my children do too, but it still hadn't captured my attention. Once I discovered the Kanneh-Masons, I listened to more classical music in a week than in my whole life. In my continued YouTube scrolling, I discovered that Sheku had played the cello at Prince Harry and Megan Markle's wedding and was interviewed by Gayle King on CBS This Morning several months after, so I'm a little late to the party.
All the Kanneh-Mason's scheduled concerts were canceled when COVID-19 lockdowns began in March 2020. On their mother's Facebook page I learned, "Isata Kanneh-Mason was due to play Beethoven Piano Concerto no.3 at the Royal Albert Hall on the 18th Apr 2020 with the Royal Philharmonic Orchestra conducted by Moritz Gnann. The concert was cancelled due to Coronavirus. The family (Braimah, Aminata, Jeneba, Sheku) decided to do a version at home on Facebook Live" instead. Their performance from their home moved me to tears.
As I have done physical therapy all summer after my carpel and cubital tunnel surgeries, I have used my muscles in whole new ways. At times the pain has been awful, but the story of the drive and sacrifice of this brilliant family helped me to keep on keeping on. They practice two to three hours every weekday and six to seven hours on the weekend. When I need strength to do more exercises and the patience to persevere I watch these performances.
Who inspires you?