What We're Reading Now
Business Empowerment Through Connections
11 September 2012
Allison read the Chamber Minority Business Council Conference Web Site and paused to celebrate that Allison Partners is sponsoring this important event in our community on 18 September 2012. The theme is Business Empowerment Through Connections and our team would like to invite you to be our guest.
Tags: allison read, diversity, leadership
Charlottesville is a great place to live for a lot of reasons. I'm especially proud of the recent work of the Dialogue on Race as well as the creation of our Chamber Minority Business Council (CMBC).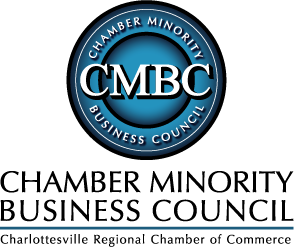 I was actively involved in helping the CMBC get started and I'm really happy that Allison Partners is sponsoring its inaugural conference. Take a look at the conference web site and you'll see that this event is open to ALL members of the community who would like to:
make connections to enhance an established business;
build relationships with minority-owned businesses;
learn what it takes to launch a new business;
take their existing business to the next level.
We've reserved a few seats at our table of 10 for our social media friends. Please let me know if you'd like to be our guest next Tuesday.
p.s. If you're curious about my point of view on the topic of diversity, you can learn more in a chapter I co-authored entitled, "The Diversity Opportunity," in The Trusted Leader: Building the Relationships that Make Government Work. Additionally, I've written about the topic in these past blog posts: