What We're Reading Now
How to Say Sorry
28 September 2021
Allison appreciated a reminder on how to deliver a sincere apology.
Tags: allison read, communication, conflict
Recently, I've had several clients who received some feedback that made them deeply sad about what they'd done and how they'd made their coworkers feel. The sincerity of their regret was real and their intention was to do better, but they weren't quite sure what to do next.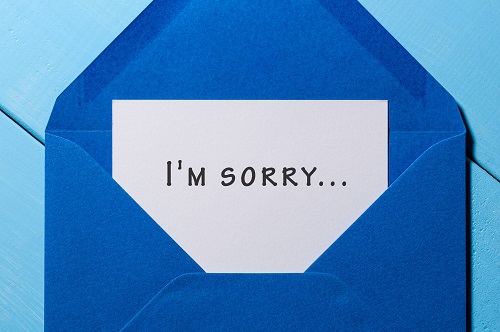 As I worked to help them come up with a plan, I remembered a post I wrote in 2014 with four simple but also transformational steps for how to deliver an apology that sets the stage for improved behavior post-apology, relationship repair, and hopefully forgiveness. It's always hard when we disappoint others, but a plan for apologizing can help us do and even feel better.