What We're Reading Now
Finding My Momentum
6 July 2021
Janie read a couple of recent articles in the New York Times that helped her recognize that the best way to keep moving forward is to focus on finding small bits of momentum.
Tags: covid-19, janie read, motivation
Over the past several months, I've struggled to find motivation for things that I used to have no trouble with. I'm still generally getting the job done, but my progress is slower than I'd like. Tasks that used to be easy aren't right now, and I find I'm having to work much harder to get things done. I know I'm not alone. Most of my recent conversations with colleagues and friends have included similar sentiments.
In my recent reading, I came across two articles from The New York Times on this topic that really resonated with me, We Have All Hit A Wall by Sarah Lyall and Here's What Readers Have Told Us About Feeling Burned Out by Sophia June. The articles are similar; both are packed with quotes and comments from each author's research and the people who responded. I laughed out loud several times while reading. (Particularly when I read a quote about the number of times the respondent has binge-watched Schitt's Creek. This was a COVID find for me as well and while I haven't watched the series five times, it's definitely become one of my favorite TV shows!)
I enjoyed the articles and reading the different observations and comments helped me to shift my focus a bit. Instead of beating myself up because tasks aren't as easy for me right now or because my pace is slower, I can focus on getting things done and working to ensure that my finished product is done well. Rather than lamenting a lack of motivation, I'm focusing on what I can do to find momentum. One of the things that has been helping me lately is to set a timer on my phone for 45 minutes and tell myself that I must focus on the task at hand for the next 45 minutes. I've found that this helps me get started and not surprisingly, when I find the momentum to get started, it's easier to use that to propel me to the next thing.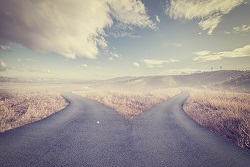 While finding momentum is helping me keep going, I also recognize that I need more to help me recharge. After reflection, I realized that I haven't taken much deliberate time off over the past year and I could really use a vacation. I have time booked on the calendar in a few weeks and I'm really looking forward to disconnecting and planning some fun activities. I'm optimistic that the break will help restore my energy and that this will help me see glimpses of my missing motivation, but in the meantime staying focused on momentum is helping me persevere.