What We're Reading Now
Gone Fishin'
26 May 2021
Allison took her own advice and disconnected from email while she enjoyed fishing at Smith Mountain Lake, VA.
Tags: allison read, balance, email, vacation
I help a lot of people take an extended break from email for the first time. For many of us it feels like it's just easier to stay lightly connected in the evenings, on the weekends, and while on vacation. There's an understandable fear that when we return to email, it will be difficult to catch up. However, staying lightly connected means our brains never really get a break and the people we're with don't get our full attention. If you're wondering why I think a break is important, how to organize your life so that you can take that break, and even how to write an out-of-office automatic email reply, please check out one of these posts.
I've just enjoyed three days without checking my email, and I feel refreshed and ready to work. It was also a little easier to disconnect because I was completely focused on catching these stripers at Smith Mountain Lake, VA with Captain Dakota Wright! (This is my second trip with Dakota, and it definitely won't be my last!!)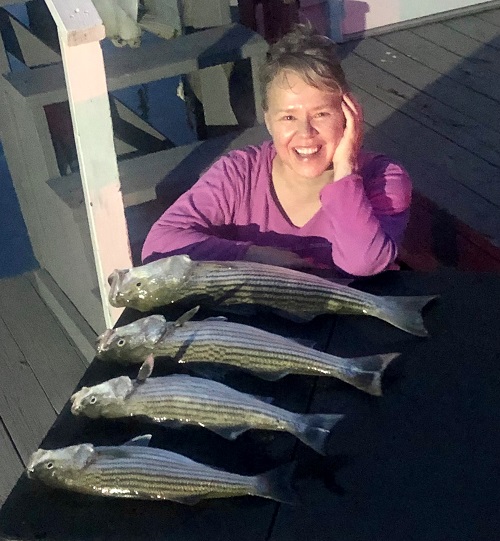 If you're curious about taking an email break but a little nervous about the consequences, a three-day weekend is actually a good time to experiment since many people are on vacation with you. For my US-based clients, this upcoming Memorial Day weekend might be a great time for you to give it a try.