What We're Reading Now
Addressing Behaviors That Undermine a Culture of Safety in Healthcare
9 April 2013
Allison read Anger Management Courses Are a New Tool for Dealing With Out-of-Control Doctors in the 4 March 2013 edition of The Washington Post and paused to celebrate that many of her colleagues are working diligently to address this rare, but incredibly important issue in healthcare.
Tags: allison read, communication, health care, healthcare, physician leaders
I spend a significant amount of my time at work helping physicians to develop leadership skills. I most often teach them to listen, set shared expectations, give and receive feedback, navigate difficult conversations and resolve conflict. From time to time, I'm asked to focus my training on the topic of behaviors that undermine a culture of safety or disruptive behavior as defined in 2008 by The Joint Commission, "an independent, not-for-profit organization, that accredits and certifies more than 20,000 health care organizations and programs in the United States."
These disruptive behaviors are sometimes as serious as the physician who knocks over a tray of instruments in the operating room when frustrated, throws a scalpel, or snaps at patients and fellow caregivers. However, the infractions can also be as passive as getting behind on electronic medical record entry, not answering pages, making inappropriate jokes, or giving a colleague the silent treatment. Regardless of the severity or the degree of aggressiveness, these are behaviors that undermine a culture of safety and need to be addressed.
More often than not, an organization hasn't established clear expectations or given repetitive feedback about these issues because they can't believe they have to be so explicit about what is acceptable behavior, make excuses for the physician's stress levels, don't want to bother someone who is saving lives, or just aren't sure how to approach the doctor. Those of us who teach on this topic will tell you that as soon as expected behaviors are explicitly clarified in the organizations' policies, regular feedback is given and training on new skills is delivered, most physicians who are demonstrating disruptive behavior are able to change and improve.
However, as Sandra G. Boodman wrote in The Washington Post on 4 March 2013, "Experts estimate that 3 to 5 percent of physicians engage in such behavior." In that same article, Dr. Peter Angood, the CEO of the American College of Physician Executives, cited ACPE's joint study with QUANTIAMD that surveyed 842 hospital administrators and found that, "71 percent said disruptive behavior occurs at least monthly at their hospital, while 11 percent said it was a daily occurrence. Ninety-nine percent said they believed such conduct negatively affected patient care, while nearly 21 percent linked it to patient harm." Clearly, significant progress still needs to be made in this area.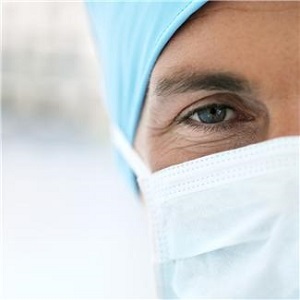 The good news is that many great resources are available to healthcare organizations. Dr. Gerald Hickson, Director of the Vanderbilt Center for Patient and Professional Advocacy, is widely recognized as one of the leaders in this area when it comes to helping organizations learn how to establish policies as well as specific plans for addressing problem behaviors at both the system-wide and individual physician level. He and his colleague, Charles Reiter, JD, will be teaching Professional Accountability: Addressing Behaviors that Undermine the Culture of Safety April 29-30 at the American College of Physician Executives Spring Institute in New York City. William "Marty" Martin, PsyD, and Phillip Hemphill, PhD, also teach on this topic for ACPE and published a book earlier this year entitled Taming Disruptive Behavior that I look forward to reading soon.
I was pleased to learn that two of the programs I recommend for physicians who are struggling to address their own disruptive behavior were also listed in Boodman's article including the University of Virginia Health System's Effective Coping and Communication Skills (ECCS) Program for Physicians and Vanderbilt University's Program for Distressed Physicians. I first learned about UVA's program from Dorrie Fontaine, UVA's School of Nursing Dean, and Dr. Kim Penberthy, a professor in UVA's Department of Psychiatry & Neurobehavioral Sciences (both of whom are quoted in the article). I've also referred physicians to Pine Grove in Hattiesburg, Mississippi.
If you're a patient who has witnessed these behaviors, I'm certain the healthcare organization where you received treatment has a department or individual dedicated to ensuring that patient feedback is gathered and responded to. This is part of what the organization has to do in order to be accredited by The Joint Commission.
Whether it's in healthcare or any other industry, disruptive behavior will only be addressed if we're able to have candid, constructive conversations about the problem. I'm glad to know and work with so many colleagues who are doing what they can to help physicians and their organizations address this important issue.