Our Team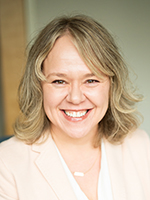 Allison Linney, President and Founder, has built a career of commitment to her clients' achievement of their goals. A former consultant within Accenture's Human Performance Service Line, she received an M.B.A. from the Darden School of Business at the University of Virginia. Together with her colleagues, Allison brings both sound theory and practical experience to the challenges of organizational development.
Allison has helped leaders, managers and employees be more effective in industries ranging from consumer products to government services to publishing, and she has more than 20 years of experience working in health care. Her expertise spans communication strategy and implementation, leadership development, professional coaching, organization design and development, group facilitation, training design, diversity and inclusion programs, project management, change management, and process engineering.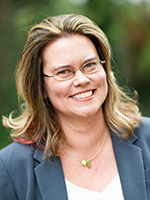 Rachel Brozenske, Vice President, brings a designer's sensibilities and a line manager's practicality to help clients develop actionable solutions to challenging problems. A former digital production manager for agencies including Hal Riney & Partners and Landor Associates, Rachel later worked as a strategy consultant with the Monitor Group and as a senior coach with Play, a creativity and innovation consultancy. She earned an M.B.A. from the Darden School of Business at the University of Virginia, where she now serves on the adjunct faculty.
Rachel is a certified Senior Professional in Human Resources (SPHR) and she is a coauthor of The Designing for Growth Field Book: A Step-by-Step Project Guide. Her other areas of expertise include organizational design, strategy articulation, leadership development, coaching, group facilitation, performance management, competency assessment, training design, and change management.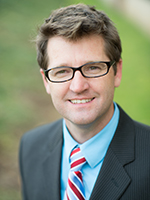 Geof Hammond, Senior Consultant, combines his passion for business innovation with his CPG brand management experience to help clients approach their challenges in new ways. Geof began his consulting career 15 years ago as a lead consultant for Play, a creativity and innovation consultancy. More recently, he was an innovation director with Prophet Brand Management, as well as a brand manager for a Fortune 100 company.
Geof is an adjunct professor in Virginia Commonwealth University's da Vinci Center for Innovation, where he teaches business principles of new product development. His other areas of expertise include brand strategy, product positioning, new product development, group facilitation, creative problem solving, and learning and development design.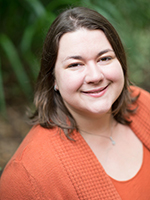 Janie Kast, Managing Director, draws from more than a decade of customer service and event management experience to create optimal learning environments and oversee our learning programs. Prior to joining Allison Partners, Janie spent seven years working for Executive Education at the Darden School of Business at the University of Virginia. She also spent several years as the Luncheon/Event Manager at L'Etoile Restaurant and as an Event Captain for A Pimento Catering.
Janie holds a B.A. in Political Science from James Madison University. She enjoys spending time with friends and family, and playing with her young boys, Charlie and William.