What We're Reading Now
What to Say When You Don't Know What to Say
8 August 2017
Allison read A Cancer Survivor Designs the Cards She Wishes She'd Received From Friends and Family and empathized with how hard it is to empathize.
Tags: allison read, brene brown, empathy, grief, relationships
Over the last two years, many of my Facebook friends have posted A Cancer Survivor Designs the Cards She Wishes She'd Received From Friends and Family by Kristin Hohenadel. It's about the beautiful (and often funny) cards by "Los Angeles–based designer Emily McDowell [who] was diagnosed with Stage 3 Hodgkin's lymphoma at age 24, enduring nine months of chemo and radiation before going into remission." Here are just a few of the messages from cards included in the article:
"When Life Gives You Lemons, I Won't Tell You a Story About My Cousin's Friend Who Died of Lemons
I Promise Never to Refer to Your Illness as a 'Journey.' Unless Someone Takes You on A Cruise
I'm So Sorry You're Sick. I Want You to Know I Will Never Try to Sell You on Some Random Treatment I Read About on the Internet."
The fact that these cards resonate with so many of us probably means a whole lot of us are struggling with what to say in the face of sad stuff. (McDowell has a card for that, too: "I'm Really Sorry I Haven't Been in Touch. I Didn't Know What to Say.")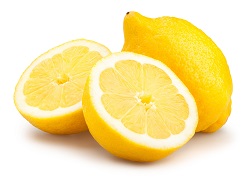 Brené Brown's animation, The Power of Empathy, provides some great insights in less that three minutes on how to listen empathetically including, "Rarely, if ever, does an empathetic response begin with 'at least'" and a helpful suggestion for what to say when you don't know what to say, "I don't even know what to say right now. I'm just glad you told me." If you're looking for additional guidance about how to fine tune your empathetic responses, check out the blog post Eden wrote earlier this year about There Is No Good Card For This: What To Say and Do When Life is Scary, Awful, and Unfair To People You Love.
The bad stuff that comes our way in this life is hard enough. I think we can do better for others (and ourselves) when we're suffering. (How many times have you said, "at least" to yourself this month?")
p.s. Emily McDowell has lots of other super cards for many of life's events including the happy ones. Her tag line is, "Greeting Cards for the Relationships We Really Have." A few of them include curse words and sometimes have a snarkier tone than I like, but on the whole, I think her work probably has something for everyone trying to show their support to others. I'm especially grateful for the one I received when I had to put Joey the Wonder Dog down after 17 wonderful years together.