What We're Reading Now
Two Important Questions Can Help You Decide if You're Ready to Change
27 November 2018
Barbara read Peter Bregman's If You Want to Get Better at Something, Ask Yourself These Two Questions and faced head on that discomfort is a necessary part of change.
Tags: barbara read, change, coaching, conflict, courage, peter bregman, thoughtful candor
Peter Bregman's 10-year old son was in a downhill skiing race and didn't finish the way he wanted to. Bregman, an executive and leadership coach, also coaches skiing on the weekends and knew what would make his son faster, but he said, "I held back my feedback, hugged him again and told him I loved him. That's what he needed in that moment."
Later when his son said, "I never get in the top ten," Bregman asked him two questions that he always asks his clients when he begins a coaching relationship, "Do you want to do better?" and "Are you willing to feel the discomfort of putting in more effort and trying new things that will feel weird and different and won't work right away?" If the answer to either question is no, he doesn't coach them.
After a long silence, his son said, "Yes," to both questions but said he didn't want to start until next season.
One senior leader Bregman worked with didn't do well at accepting feedback. He argued and defended his actions rather than just listening. After saying yes to both questions, Bregman gave him these instructions: "Meet with each member of your team and acknowledge that you have struggled with accepting feedback and tell them you are committed to getting better. Then ask for feedback—especially ways you can be a better leader—and take notes. Don't say anything other than 'Thank you.'" The client's employees "haven't stopped talking about what a welcome change it's been."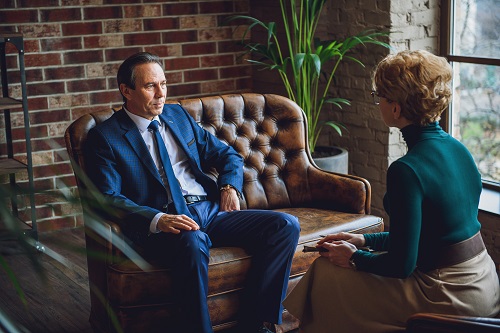 I answered "yes" to Bregman's two questions for myself. I've had to change my willingness to have difficult conversations with my husband and be uncomfortable while I had them. He has a chronic illness that requires some changes he hasn't wanted to make. All of our married life, I've had more of a laissez-faire attitude than a demanding one. He would often tell his friends with great joy how I never ever nag him. I was proud of that compliment, so I had to find my courage to modify my approach in the last year. I long for harmony and approval, especially approval. I have had to learn to live without it for a while when I say what changes need to occur. I have feelings I don't like—sadness, sort of knots in my stomach, even anger and resentment that I have to have these difficult conversations regularly, sometimes daily.
I was starting to get more used to living with my negative sensations. I thought I just had to "suck it up." Then, I went to my therapist who did a relaxation recording on my iPhone that I listen to every day that incorporated positive words about my situation. With her support, I've gotten much more comfortable saying what needs to be said in a calm, but firm way, and then moving on and letting go of any unpleasant feelings.
My husband has taken the feedback well (sometimes after having time to think about it) and adjusted in courageous ways I would have never imagined he could. He even thanks me for helping to take care of him in such a supportive way. I didn't know I could get this comfortable with difficult conversations, and I know I couldn't have made this progress if I weren't finally able to answer "yes" to Bregman's two questions.