What We're Reading Now
Dream Big Like Stan Lee
4 December 2018
Janie read What Stan Lee Knew About Managing Creative People by Sydney Finkelstein and enjoyed learning more about the man behind some of her favorite superheroes.
Tags: creativity, janie read, management and supervision
A few weeks ago, Stan Lee passed away. Whether you are a comic book fan or not, I imagine you've probably heard of Stan Lee. He was a writer and publisher for Marvel comics and he was responsible for creating some of Marvel's most famous superheroes (including two of my sons' favorites: Spider-Man and Iron Man). I didn't grow up reading comic books, but I've become a big fan as an adult, so when I saw What Stan Lee Knew About Managing Creative People by Sydney Finkelstein on the HBR blog, it caught my attention right away. I knew that Stan Lee was a talented writer, but I had no idea that he was also a pretty phenomenal boss.
Finkelstein studied Lee for his book, Superbosses. Finkelstein said, "A superboss isn't just a really good boss. They don't just build an organization or surpass a revenue target; they identify, train, and build a new pipeline of talent…through spotting, nurturing, and developing talent, superbosses—like comic book superheroes—have an outsized impact." Finkelstein shared four lessons that he learned when he interviewed Lee.
Keep talent busy
Don't censor talent
Give credit where it's due
Dream big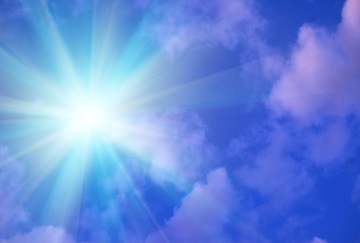 These are all great lessons; my favorite is to dream big. Lee dreamed big when he suggested that comics should be studied at the college level. He said, "If people are going to study movies, TV, opera, ballet, concert, sculpture, painting, and other media, they might as well study comic books because comic books are just as profound and strong a factor in shaping, and moving, and molding people's thoughts." This attitude drew the best artists to want to work with Lee and helped him create the incredible legacy he left behind.
I'm not a boss but I think these lessons can apply to anyone. Dream big resonated with me because I think it's very easy to get caught up in the day-to-day busyness of life and lose track of your big dreams. Reading about Lee reminded me not to lose sight of big dreams while I'm focused on the day-to-day.