What We're Reading Now
Sharing Your Passion
25 April 2017
Janie read Life's Work: An Interview with Alice Waters and enjoyed learning more about a chef who she has long admired.
Tags: janie read
I have always loved reading cookbooks and using the recipes as an inspiration to cook new things. Alice Waters has many wonderfully written cookbooks, and The Art of Simple Food: Notes, Lessons, and Recipes from a Delicious Revolution is one that I have flipped through many times. When I saw Life's Work: An Interview with Alice Waters on the HBR website, I was intrigued to learn more about her as a person.
Waters is the founder of Chez Panisse Restaurant in Berkeley, California; she is also the founder of the Edible Schoolyard Project, which has spawned food education programs in more than 5,000 schools. She has been credited with sparking a national movement toward more local, organic, sustainably sourced food. Reading about her career, and what prompted her to make the decisions she did, was fascinating. She is very humble, and essentially says that she made choices that made sense to her and did what felt natural.
She says, "I wanted to do something I was passionate about and open a little restaurant and feed my friends the French food I'd fallen in love with when I went to Paris in the early '60s. In trying to find that food, I ended up on the doorstep of the local organic producers. I depended on them, became friends with them, celebrated them. I realized that the people who take care of the land are precious and need to be paid for the hard work that they do. I didn't think that was radical." When asked how she works to promote a new idea, like Edible Schoolyards, Waters says, "I think people sense my passion. But I also try to feed them the idea—literally…I make it irresistibly tasty. And then we can talk."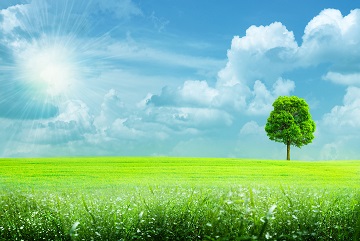 I really enjoyed reading this interview with Waters, and found myself reflecting on her comments about people sensing her passion, and the idea of making her ideas "irresistibly tasty." She was talking about her food, but I think this comment is also relevant in many other ways. When someone is passionate about a new idea, that passion is contagious, and it's hard to resist their enthusiasm and excitement. It made me think about what I'm passionate about and how that influences others. Right now, I'm passionate about making sure that my children eat good food. This year, that passion led us to start a vegetable garden in the backyard that our whole family is working on. My older son, Charlie, has been very interested in helping with the garden, and I realized part of the reason he is interested is that he sees how passionate his parents are about having their own garden and eating our own vegetables. He doesn't like vegetables, but he's said he's willing to try things that come out of his garden. I think our passion has rubbed off on him!