What We're Reading Now
Practicing Patience
8 June 2015
Janie read What You Can When You Can: Healthy Living on Your Terms and found herself giving some serious thought to the notion of patience, particularly the idea of practicing better patience with herself.
Tags: balance, janie read, wycwyc
What You Can When You Can: Healthy Living on Your Terms, abbreviated to WYCWYC by authors Carla Birnberg and Roni Noone, consists of a series of very short chapters. Most of them are 1-2 pages long so it's a great book to pick up when you only have a few minutes. The authors focus on taking baby steps to make the changes you'd like to make in your life. The book is advertised as a healthy living book, but I found that many of the tips and concepts could be relatable to every aspect of my daily life. Little changes can make a huge difference!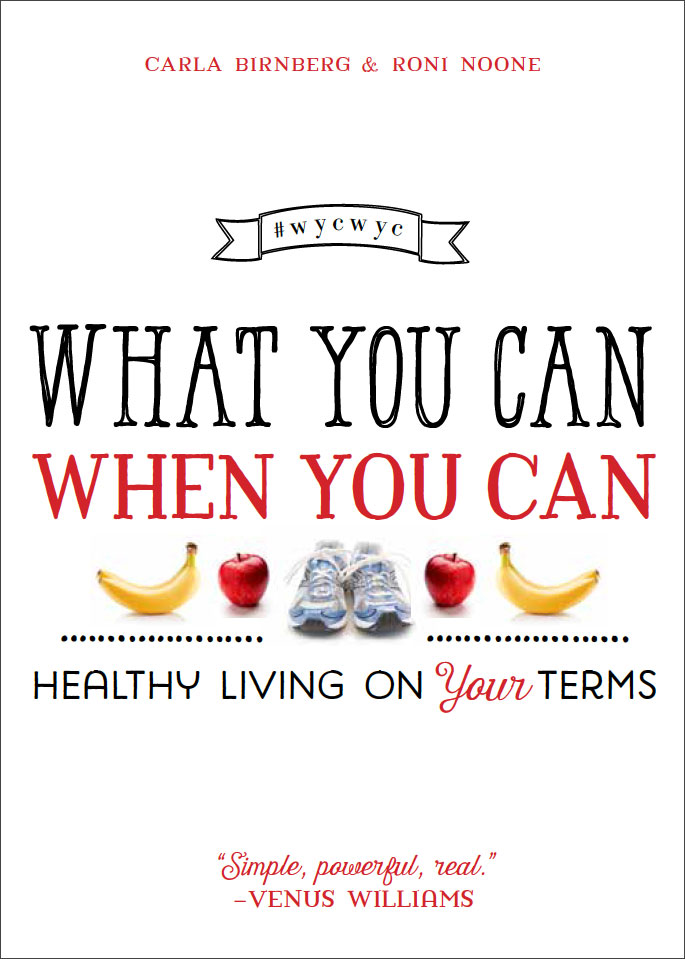 One concept that really resonated with me was the idea of practicing patience, especially since I've always been a fairly impatient person. As I've gotten older, I've found that my struggles with patience have changed a bit. It is now much easier for me to be patient with other people than with myself. This notion is touched on throughout the book, but there is a short chapter dedicated to practicing patience that I have found myself returning to over and over again.
In this chapter the authors ask us to think about learning to walk. This is a great metaphor for patience as we all went through this process. I don't remember my own personal journey of learning to walk (I doubt many of us do), but I do remember when my son, Charlie, was learning to walk. I remember vividly as he took his first teetering steps. I remember how quickly it seemed that he went from walking directly to running. I remember the sheer joy on his face when he walked down the hallway of our apartment for the first time without falling. I was right there next to him, cheering him on, and practically bursting with joy and excitement myself!
For me, this is a really important idea to hold on to. Every journey begins with just a few steps. In my quest to be more patient with myself, I'm working to remember that nothing changes overnight. I'm practicing being kinder to myself. I'm setting reminders for myself that learning every new skill is a process. Just as I don't expect Charlie to learn new things completely on his own, and I don't berate him when he makes a mistake, I'm working on treating myself with this same kindness and compassion. It's not easy, but that's okay. I'm worth it.