What We're Reading Now
Dealing with Conflict
14 October 2015
Janie read Clash of the Teammates: How the Ideal Team Works Through Conflict by Kristin J. Behfar and enjoyed learning about common traits of high performing teams.
Tags: conflict, janie read, teams
A few weeks ago I attended the Charlottesville SHRM conference at Farmington Country Club. I went to a breakout session in the afternoon that focused on managing conflict. I enjoyed the session, and it left me interested in reading more so I searched online for articles about conflict. I was pleased to find Kristin Behfar's article, Clash of the Teammates: How the Ideal Team Works Through Conflict. I had the pleasure of working with Kristin in my previous job at Darden Executive Education, and I was curious to read about what she's learned from her recent research.
Behfar discusses three factors that she has found all successful teams have in common:
• They meet performance goals.
• Their members feel satisfied that they are learning/benefiting from being a part of the team.
• The process the team uses to collaborate sets it up for future success.
In her research, Behfar discovered that only about 25% of teams meet these criteria. Most of the team members reported that conflict gets in the way of effective teamwork.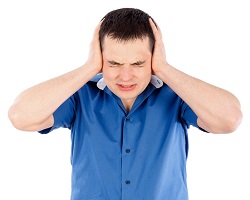 In my life, I have been a part of many teams both in the business world and in hospitality. (Prior to my work in education, I spent many years working in restaurants and managing caterings.) I have been fortunate to be part of some wonderful teams; I've also been part of some pretty dysfunctional ones. (I imagine we all have at one time or another.) One thing that I took away from this article is that the most successful teams are not afraid of conflict. They address it head on, and recognize that conflict is not always a negative thing. When handled well, it can lead to very productive discussions and positive changes. Conflict can get in the way of effective work when the team is unable or unwilling to address the root cause of the conflict. (I think of this as avoiding the elephant in the room.)
Behfar also discusses the fact that the highest performing teams focus on the best practices for the team as a whole and not the individual preferences of their members. I think this is a crucial point. In my experience leading teams, I have found that I have a tendency to want to please everyone around me, and I never want to hurt anyone's feelings. Most of the time this works out fine, but there are also times when the best course of action for resolving something isn't going to please everyone involved. I have to put aside my concern that someone will be upset with me and focus on the bigger picture. This can be really tough for me, but I know it is the right course of action.
How does your team handle conflict? If you are interested in reading more about how effective teams (and not so effective teams) work through conflict, I encourage you to read Behfar's article. I'll be curious to hear what you think.