What We're Reading Now
Cultivating Self-Compassion
6 February 2018
Eden read How to Be Happy by Tara Parker-Pope and learned a new exercise for being kind to herself.
Tags: balance, compassion, eden read, happiness, self-compassion, self-talk
One of the most helpful pieces of advice that I've read this year comes from Tara Parker-Pope's article, How to Be Happy, and is a great follow-up on Barbara's last blog post about overcoming negative self-talk. In addition to exercises like mindfulness and breathing, Parker-Pope suggests that in order to break a cycle of negative thoughts, you should "treat yourself like a friend."
If you're wondering what that means, think about the last time you found yourself in a situation that was really difficult or that made you feel insecure. What kind of thoughts do you typically have before, during, and after this kind of situation? Now, compare this to what you would say to a friend who was going through the same thing. When I practiced this exercise, I realized that I've been pretty hard on myself.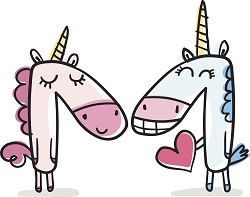 Something I've been wondering lately is how long is it going to take me to be more confident in social situations, like networking or just making new friends. Thinking back, the things I say to myself when I'm meeting new people typically sound like this: "You're being awkward. It shouldn't be this hard. This person doesn't want to talk to you." In the moment, I typically wouldn't recognize this as negative thinking.
However, I tried imagining what I would say to a friend in a similar situation and found that it sounded really different: "You don't have to be self-conscious. No one is thinking about you as much as you're thinking about yourself. I'm proud of you for putting yourself out there. You recognize more faces than you did last time." For me, just imagining this situation as an outsider looking in helped me to respond to myself more compassionately. Have you ever practiced reframing a situation?