What We're Reading Now
Making Time for Lower Priority Tasks
20 June 2017
Janie read 3 Ways to Make Time for the Little Tasks You Never Make Time For by Dorie Clark and appreciated her suggestions for ways to get those minor, but necessary, tasks done.
Tags: janie read, productivity
I am very interested in ways to increase productivity. In fact, this is a topic I've written about a few times before, so when I saw 3 Ways to Make Time for the Little Tasks You Never Make Time For on the HBR blog, I was curious to see if Clark had any ideas that I haven't tried.
Clark offers three suggestions of ways to force yourself to complete these kinds of tasks; I tried two of them this past week to see which approach worked better for me.
Clark's first suggestion is to "batch your less important tasks and accomplish them in one fell swoop, creating a sense of momentum." This is such a popular idea that a New York filmmaker recently launched an event he called "Cave Day," where professionals paid a small fee to spend a day at a coworking facility, plowing through their tasks and to-dos while surrounded by others who were doing the same.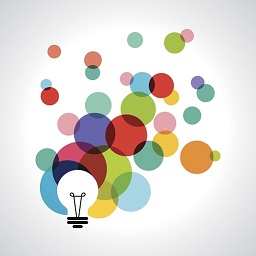 Clark calls her second suggestion, the "small drip strategy." This involves identifying small blocks of time in your schedule, and using those windows to accomplish low-value tasks. For instance, perhaps you have 15 minutes in between meetings. This 15 minutes isn't really enough time to get involved in a larger project, but it can be a perfect opportunity to accomplish a small task.
After trying both methods, I found that the small drip strategy was a very effective way for me to work through lower priority emails. 15 minutes doesn't sound like very much time, but I found that I could often accomplish much more than I expected during these short windows. I also felt less stressed because I didn't have so many small items waiting for later.
How do you manage your less important tasks? If this is something you struggle with, I encourage you to take a look at the article and see whether Clark's suggestions might work for you.