What We're Reading Now
Models of Work-Life Balance
7 November 2017
Janie read Your Feelings About Work-Life Balance Are Shaped by What You Saw Your Parents Do, by Iona Lupu, and thought about one of her own role models for working life.
Tags: balance, janie read
Have you ever wondered what shaped your behavior around the age-old topic of work-life balance? Iona Lupu was curious about it, so she talked with 78 parents, equal numbers of men and women, working in middle and senior management roles of the London offices of two global law and accounting firms. She wrote about her findings in Your Feelings About Work-Life Balance Are Shaped by What You Saw Your Parents Do. It's an interesting read.
In short, Lupu found that individual factors – like our upbringing – have a significant impact on how we think about and manage work-life balance. According to her team's research, most individuals are influenced by their family role models, either consciously or unconsciously adopting or rejecting the example set by their parents. Reading about Lupu's work prompted me to reflect on how, in many ways, I follow the example set by my father.
When I was a child, my dad worked full time, and my mom was a stay-at-home mom. I remember my dad being very dedicated to his work, but I also remember that he was almost always home for dinner, and he was home with us on the weekends. He travelled occasionally, but not very often. When I think of my own work-life balance, I realize that my work-life balance is quite like what I saw modeled by my dad when I was growing up. I go into work pretty early in the morning so that I can get off early; I'm home about 30 minutes after my older son gets off the bus. I do take work home with me from time to time, but I always wait until my boys are in bed to start working on it. I won't say that I never do any work when I'm with my children, but I try to be deliberate about when I check my email, so that I can be focused on my kids when I'm at home, and on work when I'm at work.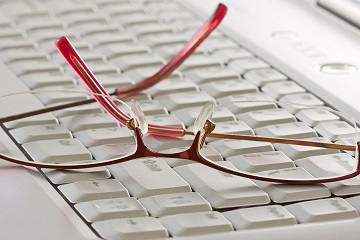 My dad was the same way. If he was working, it was deliberate, and we knew to leave him alone until he was done. I remember my dad doing work at home very rarely though. For the most part, when he was at home, he was focused on home.
I had never really thought about the role my dad's work may have played in my own habits, but this article made me reflect on what I remember from my childhood. Watching how my dad got things done taught me some valuable lessons on the importance of a strong work ethic, and on the importance of spending time with family. Thanks dad, for setting such a good example for me to follow!