What We're Reading Now
Finding Home
1 March 2019
Rachel read Home by Carson Ellis and was reminded that people plant their roots in all sorts of different places.
Tags: balance, happiness, leadership, picture books, rachel read
I'm leaving for a business trip to Guangzhou, China in a couple of hours. Perhaps it's because going far away often makes me feel sentimental about being where I am, but my approaching departure prompted me want to spend a few minutes with Home by Carson Ellis before heading to the airport. I'm sure glad I did.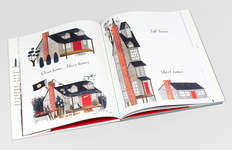 With more words than pictures, Ellis takes the reader through an array of places called home. A castle, a tree. A big house, a tall house, a small house. An igloo. A hut. A shoe.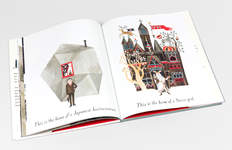 What you're likely to notice in the warm and detailed illustrations is that the people in them appear content and connected. They are, in fact, at home. And that got me thinking — how do we make ourselves, or others around us, at home even when the geography or aesthetic or enviroment isn't ours?
It's difficult, but I think it's possible. We show people comfort. We reveal our own idiosyncracy to invite others to embrace their own. We make space to sit, to breathe, to be.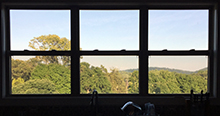 home, in the form of our kitchen window
While I'll be looking to find temporary home for these next few days far away, I'll sure be glad to get back to this place I call home soon. And I'm glad to have Home to remind me that I can capture that feeling no matter where travels may take me.
. . . . . .
In February, I practiced being deliberate. My word for this month is rooted. It's easy for my mind to wander far away; this month, I'll be working to bring my attention right back to where I am.