What We're Reading Now
Choose Your Words
1 February 2019
Rachel read The Word Collector by Peter H. Reynolds and was even more inspired to be like Jerome and choose her words carefully. Whether you're practicing empathy and understanding others, or sharing your own story and hoping to be heard, words hold power.
Tags: communication, picture books, rachel read
Many of us collect things — stamps, coins, dolls, teacups, memories. Jerome, the hero of Peter Reynolds' story The Word Collector, collects words. Big ones and small ones, silly ones and serious ones, happy ones and sad ones. And early on, after a few mishaps and word jumbles, Jerome realizes that words have power.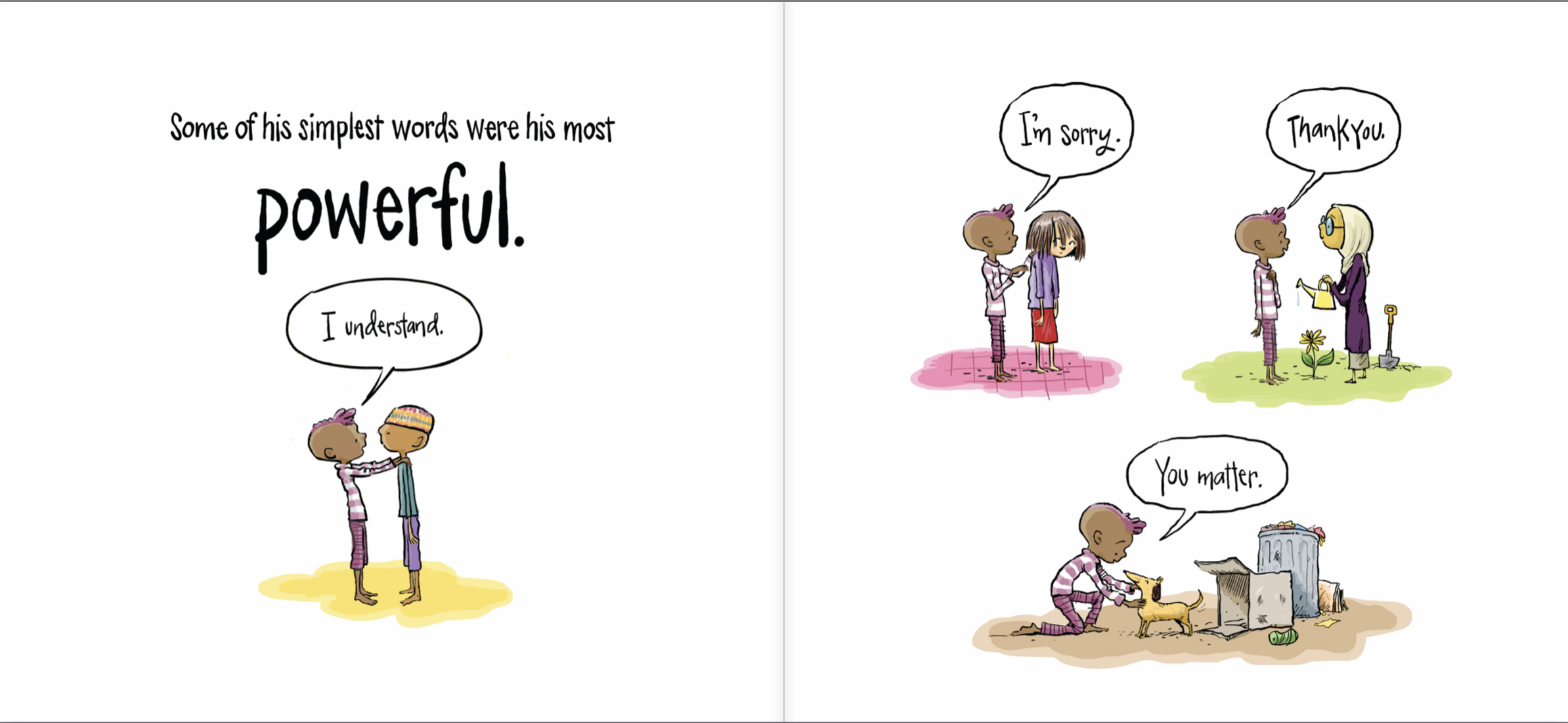 We've written post after post about words (that) matter and it doesn't take much for this English teacher's daughter to be captivated by clever illustrations and a veritable bounty of both simple and vocabulary-boosting words. (Who wouldn't be delighted to be reminded of words like onomatopoeia, or infinitesimal, or vociferous?) Yet despite this, I know that I'm sometimes lazy with my words. I use the same ones out of habit, even when they aren't quite right. I use ones that I like, rather than selecting ones that might resonate more with others. And I hoard them, like saving a great word for a rainy day or keeping it to myself is somehow a good idea.

Jerome has the right idea. "The more words he knew the more clearly he could share with the world what he was thinking, feeling, and dreaming." In pretty much any circumstance, I believe that if we all exercised just a little more patience to share our words and hear those of others, we'd be better able to make progress on the things that matter most. As Reynolds writes, "Reach for your own words. Tell the world who you are and how you will make it better." As we get February underway, I can't think of a better Valentine than that.
. . . . . .
In January, I practiced being aware. My word for this month is deliberate. (With all those words from which to choose, it was a tough one.)