What We're Reading Now
Where is Your Happy Place?
30 July 2019
Allison listened to one of her favorite guided imagery experiences and remembered that it's nice to have a little audio support when things get stressful.
Tags: allison read, balance, kathryn read, mental health, mindfulness
We're big fans of imagination in my family. My parents always encouraged me to visit happy memories in my mind when times were tough or to picture what my life would be like when I achieved a goal that was important to me. I think they did a nice job of helping me to stay in the present too, but I appreciated that mama and daddy encouraged me to remember stories from my summer camp when girls in school were mean to me. Or, if I was frustrated with being a kid, they were happy to talk with me about what my life would be like when I had a job and could do what I wanted.
I'm not sure at the time that any of us knew we were practicing visualization, but I guess it's no surprise that the technique in this article didn't seem too foreign to me the first time I read it. Mama also struggled with anxiety when we were younger, and the CHAANGE program helped her to feel better. You can learn more about her story here. I still recommend her first relaxation and guided imagery CD to anyone who is having a hard time with worry, fear, and anxiety. Just hearing that guy's voice helps me to feel better anytime and anywhere.
My 14-year old niece Kathryn is visiting me this week, and we've talked a lot about the importance of mental health. She's got some friends who are struggling with depression, eating disorders, and many of the other painful things we humans sometimes go through. We've agreed it's super important to be able to talk about these issues and check in with each other to see how we're feeling and coping with life's struggles.
Kathryn was fortunate enough to learn this meditation exercise in her Girls on the Run afterschool program. These days she tells me that thinking about her time at our family's summer camp brings her a lot of comfort, too. (I love that she loves Eagle's Nest Camp as much as I did when I was her age.)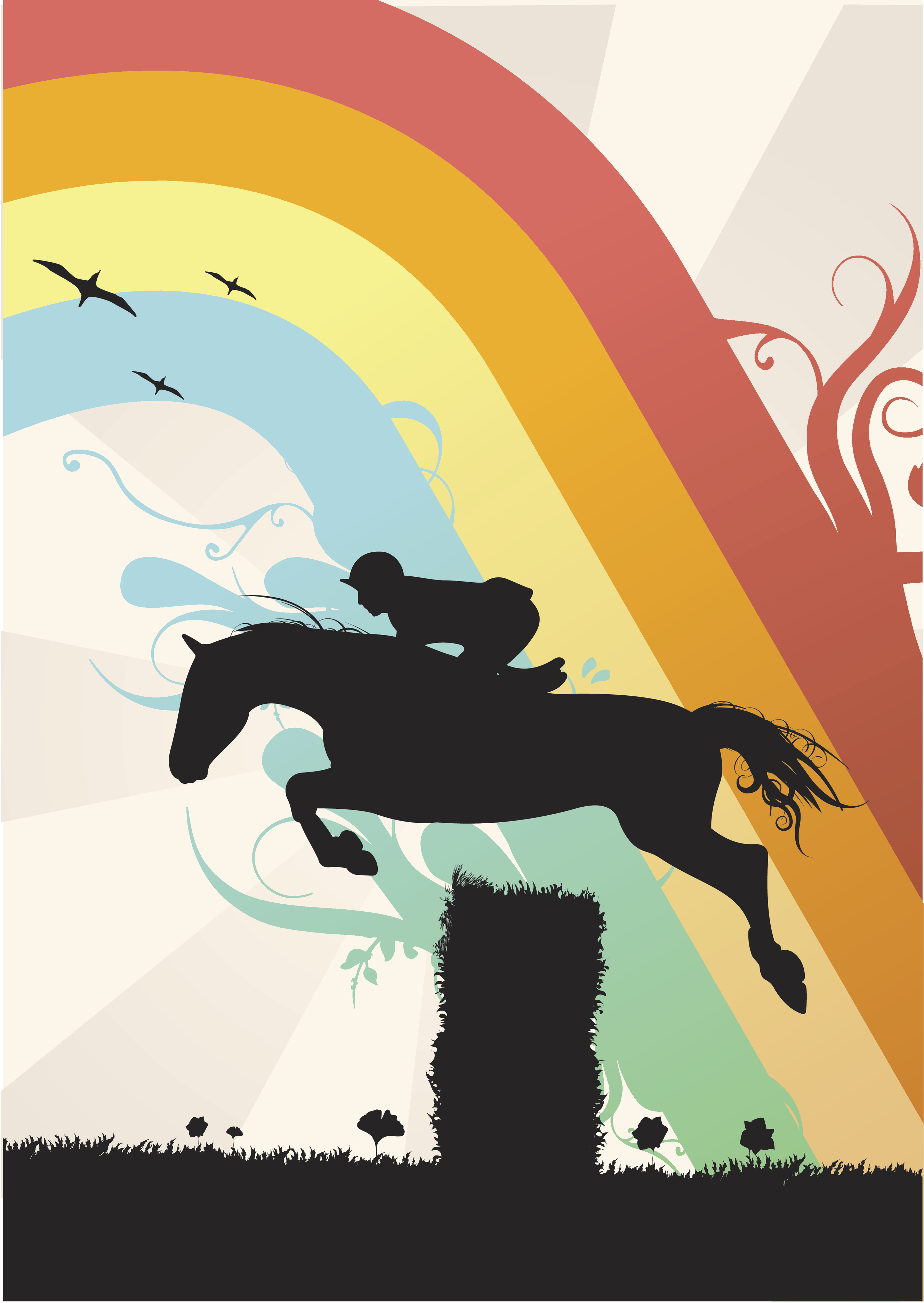 This week, Kathryn is going to horseback riding camp at Brookhill Farm. Yesterday, she told me that at one point when she was cantering on a trail ride, she felt like a princess riding over a magical rainbow and now that memory will be one that can help her when times are tough. Where is your happy place? It's important to practice taking yourself there so you can take a break and get a bit of comfort.