What We're Reading Now
Meditation to Manage Pain
8 May 2018
Eden listened to a guided meditation for progressive muscle relaxation and reflected on her method for managing pain and the anxiety that accompanies it.
Tags: eden listened, eden read, mindfulness, sleep
Sleep is a big priority for me and I've always prided myself in my ability to fall asleep almost anywhere. But this time last year, I injured a disc in my back that impacted my ability to drive, focus at work, and—for a long time—get a good night's rest. Before my injury, I would read for a bit or play the alphabet game to fall asleep. After my injury, those routines became less reliable.
A friend recommended that I try progressive muscle relaxation as a way to fall asleep. She thought that it might help me to manage my pain and also manage what I now suspect was the main culprit behind my inability to sleep: my fear that the pain would never go away. I had never heard of progressive muscle relaxation and I was skeptical about whether it would work for me. However, I had already tried heat, ice, medication, a TENS unit, physical therapy, and lots of fancy pillows, so I figured I might as well try this, too.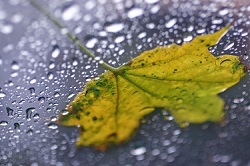 Progressive muscle relaxation is a technique of tensing and relaxing your muscles starting with your head and moving down your body. I was not very successful when I tried progressive muscle relaxation on my own, but I found a guided meditation last spring that is now the most used bookmark on my phone. I have not yet fully healed from my injury and I still have days when it feels like I might never get back to "normal." However, I am thankful to have a strategy that allows me to get the rest I need each night. Do you have any methods for managing pain or anxiety? I'd love to hear about them in the comments.