What We're Reading Now
Leadership Lessons from the Library
17 December 2013
Allison read Alliances, The University of Virginia Library 2013 Annual Report, and enjoyed a beautifully curated collection as well as her yearly dose of leadership inspiration from the Librarian.
Tags: allison read, leadership
I get a lot of annual reports this time of year from the nonprofits and educational institutions I support. I always enjoy learning about their successes and challenges as well as their goals for the coming year. But there's no report I look forward to finding in my mailbox more than the artistic annual gift from the University of Virginia Library.
Each year, the Librarian, Karin Wittenborg, and her team organize the report around a theme they believe will be important for libraries in the future. While libraries may be their focus, I find that Wittenborg's opening letter and the pictures of collections, collaborations, and scholarly work highlighted in the report hold an important lesson for leaders in any industry.
Last year the report focused on the importance of being intrepid as well as the risks and rewards of such an approach. I closed my 11 December 2012 blog post by encouraging readers to ask themselves, "What part of my life needs me to be fearless, ambitious, and willing to take risks?"
This year the report is about alliances. Libraries (and many other organizations and even individuals) are faced with challenges they simply cannot solve alone. They will have to forge partnerships to achieve their goals and Wittenborg reminds us that successful alliances require, "…being brave, being social, being open to new and different ideas, and being generous."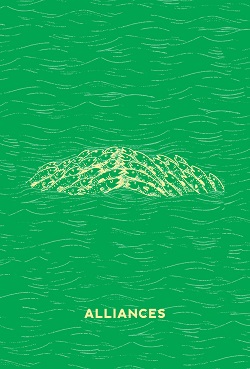 Call the Director of Communications, Charlotte Morford, at 434-924- 4254 to get a copy for your coffee table or flip through the pages online. I think you'll find images and words that will inspire you to take the necessary steps to build important professional and personal alliances. I'm feeling a little nervous about an alliance I want to build in my own life. As I gather my courage, I'll be remembering the quote on the opening page about being brave from Rear Admiral Grace Hopper, "A ship in port is safe; but that is not what ships are built for. Sail out to sea and do new things." (p. 13)
Comments
Charlotte Morford
Dec 18, 2013

Thank you so much, Allison!
Allison Partners
Dec 20, 2013

You're very welcome, Charlotte. We're grateful for the wonderful service the library provides to our community.