What We're Reading Now
How to Be a Good Rebel
2 July 2020
Yvonne read Rebel Talent: Why It Pays to Break the Rules at Work and in Life by Francesca Gino and reflected on the ways being a rebel may have impacted her career path.
Tags: careers, leadership, yvonne read
As a self-described rebel, I encountered many upheavals in the world of work. I would burn out or want to escape to something more challenging, or perhaps escape too much challenge. I considered myself a "corporate misfit." I decided to read Rebel Talent hoping it would give me insight into the reasons for such a bumpy ride on my road to finding fulfilling work.
In Rebel Talent, Gino shared "stories of rule breaking that brought about positive change and . . . made the world a better place." She explained that, in her study of these rule breakers, she found five core elements of rebel talent: novelty, curiosity, perspective, diversity, and authenticity. Gino illustrated the elements through stories about rebels from all walks of life and applied eight principles to rebel leadership (though not all rebels think of themselves as leaders). Of the eight, three had special meaning for me.
"Seek Out the New" is the first principle of rebel leadership. Gino explained that the rebel will eschew the widely accepted, but often stilted and unproductive, organizational style with precepts of top-down management. Rigid rules and unsatisfying, creativity-quelling job descriptions can produce frustration and resignation that leads to boredom and complacency. There is no room to grow. In my own case, I had slogged away for years on an IBM Selectric typewriter, in need of a change. Fortunately, my employer encouraged me to enroll in their continuing education offerings. The work I had done as a secretary had piqued my interest in electromechanical and digital systems. It took a cross-country transfer and an intensive residential program at their national technical training facility in Leesburg, Virginia. After that, I went from unit secretary in field engineering to a technical representative repairing copiers in the field, with my own 75-machine territory, a tool kit, and a company car.
"Find Freedom in Constraints" is another principle. Gino described this principle by writing, "With constraints, we dedicate our mental energy to acting more resourcefully and doggedly and surpass expectations." One of my favorite examples was from 1960, when Theodor Seuss Geisel made a bet with his publisher that he could write a whole book using only fifty different words. The result was Dr. Seuss's bestselling book, Green Eggs and Ham. "With intriguing perspective and fresh concepts, he delivered forty-four children's books, more than 400 World War II political cartoons, hundreds of advertisements, and countless editorials filled with wonderfully inventive animals, characters, and humor" (The Art of Dr. Seuss Gallery).
Another principle I found interesting was "Lead from the Trenches." A literal example is Napoleon Bonaparte who did fight in the trenches with soldiers under his command. The men considered him a "comrade, friend, and fellow enthusiast." To prepare for his battles, he learned as much about the enemy's personal history, military methods used, geography of the battle space, and the opponent's culture. From this study, he was able to strategize and plan methods before the battle would take place and maneuver wins, using and improving upon the opponent's tactics. "His radical, strategic mind heralded the birth of modern warfare."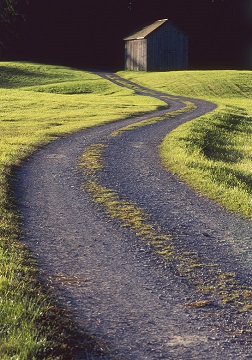 All three principles discussed here provided the impetus to the shift in my career path. I sought out an interest and acquired knowledge to allow me to try something considered to be a novelty, especially considering the male-dominated realm of machine repair. I also found freedom in the constraints of the clerical role I had inhabited by making that choice. Leading from the trenches came with learning from a gifted mentor who accompanied me to some customer locations to help me through oddities like a negative electrical ground and desiccated field mice in the gears of the machine causing paper jams. Finally, be careful what you wish for—the job nearly did me in when I distractedly accessed the machine from the wrong angle and found myself pinned by a powerful spring-loaded mechanism, necessitating being pried out by the local fire department!
I wish I had this enlightening book to refer to during my working life decades ago. If you're interested, Gino shared a free assessment on Understanding Your Rebel Quotient to help you determine which "rebel ingredients come most naturally to you and where you have the most room to grow."