What We're Reading Now
Do You Struggle with Insomnia?
26 June 2018
Allison read a review from one of her physician clients about SHUTi (Sleep Healthy Using the Internet) and was glad to have another testimonial for this alternative to long-term medication for insomnia.
Tags: allison read, sleep
When I first blogged about SHUTi, the organization generously provided me with a few free subscriptions so that my readers could give me feedback on this tool "that was created to help you overcome insomnia using Cognitive Behavioral Therapy (CBT) for insomnia techniques. Cognitive Behavioral Therapy for Insomnia (CBT-I) is a short course of therapy aimed at retraining your mind and body for great sleep. CBT-I is the preferred choice insomnia treatment according to the Clinical Guidelines of the American Academy of Sleep Medicine, the Center for Disease Control and the National Institutes of Health. Studies show CBT-I produces the same level of improvement as sleeping medications without the risk of dependency on pills or other adverse side effects. Instead, CBT helps you learn techniques to break the cycle of thoughts, feelings and behaviors that interfere with restful sleep."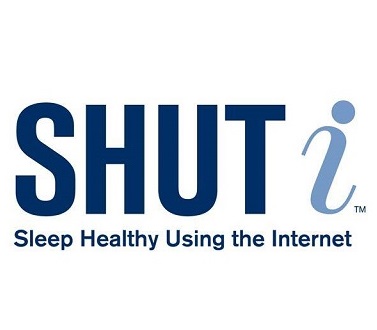 Two of my readers reported that their sleep started to improve before they began the program, so they decided not to mess with a good thing. One reader shared, "I had challenges getting onto the system initially. Then I had trouble with the registration process but did get it corrected through customer service and was finally able to log on. However, if something's not easy then I don't end up doing it. The upfront effort with SHUTi just seemed too challenging at the time." SHUTi reassures me that they have improved the registration process. In addition, they've added a "short 7-question questionnaire to check your sleep health" to the homepage.
Finally, I met Dr. John Sutton from My Community Health Center in a class I taught in Ohio. He completed all six learning sessions and emailed me that, "I am very pleased to say that I sleep markedly better. My sleep efficiency has risen from the 75-80% range to consistently 90-95%. My quality of sleep, ability to concentrate, and overall well-being are much better. I have begun suggesting the program to patients, however the initial fee is still somewhat daunting for many of my patients as I practice in a lower income population. Regardless, the evidence is fairly compelling, and my personal experience has been excellent. Thank you for getting me in touch with SHUTi."
I remember when I first heard the SHUTi team present their research that their stated goal was to have insurance cover the cost of their programs. Many insurance programs cover medication and in-person therapy, so I'm hopeful SHUTi will make progress on this effort. In the meantime, if you can afford the one-time fee of $149, I think this might be a great way to help yourself get the rest you need.