What We're Reading Now
Confidence + Creativity
19 December 2017
Eden read Creative Confidence: Unleashing the Creative Potential Within Us All by David Kelley and Tom Kelley and learned that creative confidence isn't just for "creative types."
Tags: brene brown, confidence, creativity, design thinking, eden read, innovation, new year's resolutions
Peanut butter and jelly. Brené Brown and empathy. Creativity and...confidence? That last one isn't something I would have paired together on my own—and not just because it's not a classic food combination or a beloved author and her work. To me, creativity is a space that mostly lives inside of my head, sometimes lives in the pages of a journal, and definitely doesn't live out in the open where everyone else can see. I didn't have to read Creative Confidence, by brothers and innovation experts Tom and David Kelley, to come to the conclusion that I'm probably not exercising my creativity as well as I could. What I did learn is that creative confidence, "the ability to see clearly unclouded by anxiety and doubt," is not just reserved for "creative types."
Tom Kelley, author of The Art of Innovation, and David Kelley, founder of IDEO and the Stanford d.school, don't waste any time in the introduction of Creative Confidence dispelling what they call the "creativity myth." The creativity myth is the belief that some people are creative and some people aren't.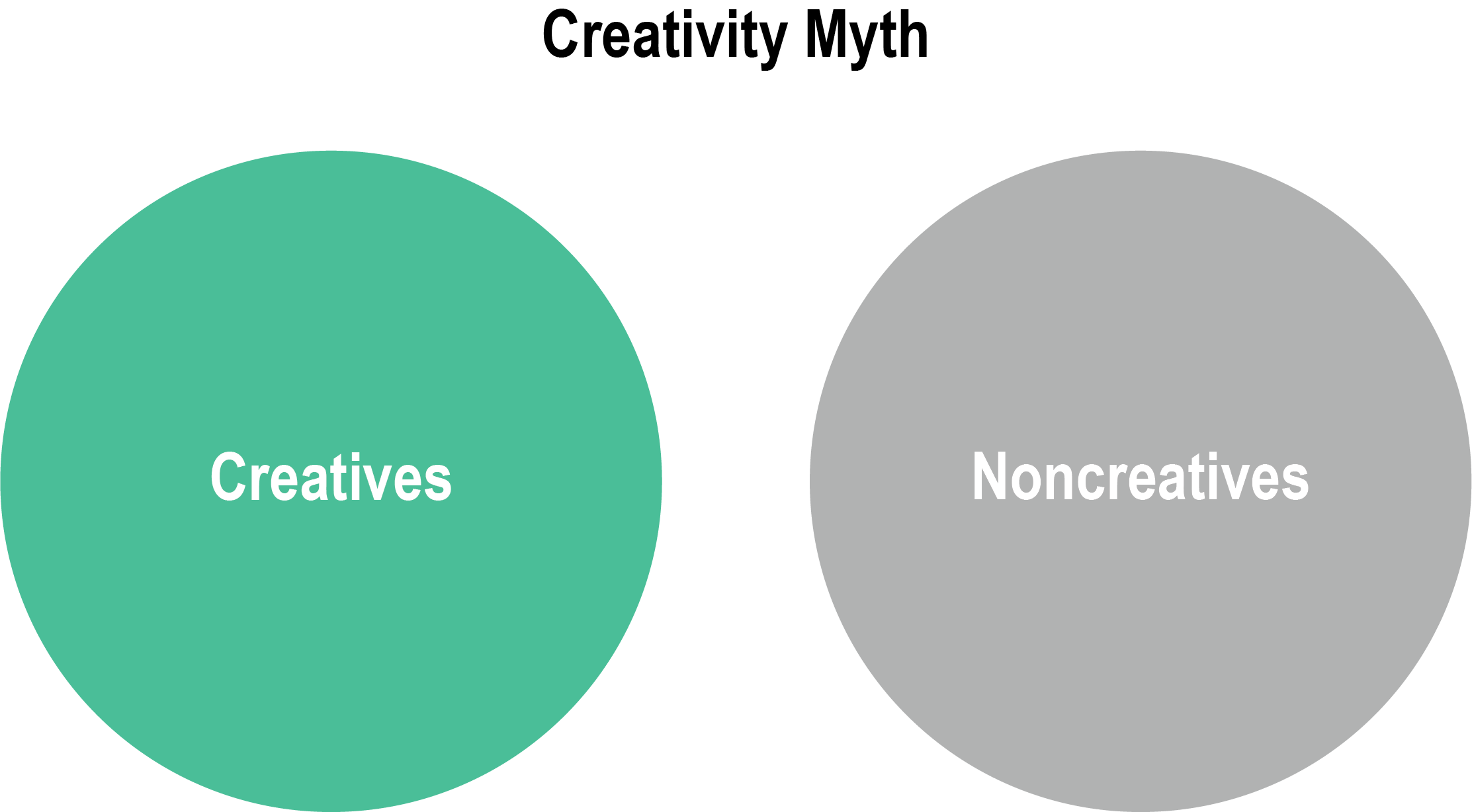 The authors believe that everyone is born with creative potential, but sometimes our confidence in this ability gets shattered. Tom and David cite Brené Brown's research on shame when they talk about creative confidence. Brown found that one-third of the people she talked to had a "creativity scar" or "a specific incident when they were told they weren't talented musicians, artists, writers, or singers." This resonated with me since I can distinctly remember an incident ten years ago when someone told me I wasn't funny. I don't really believe it, but I still second guess myself when I tell jokes.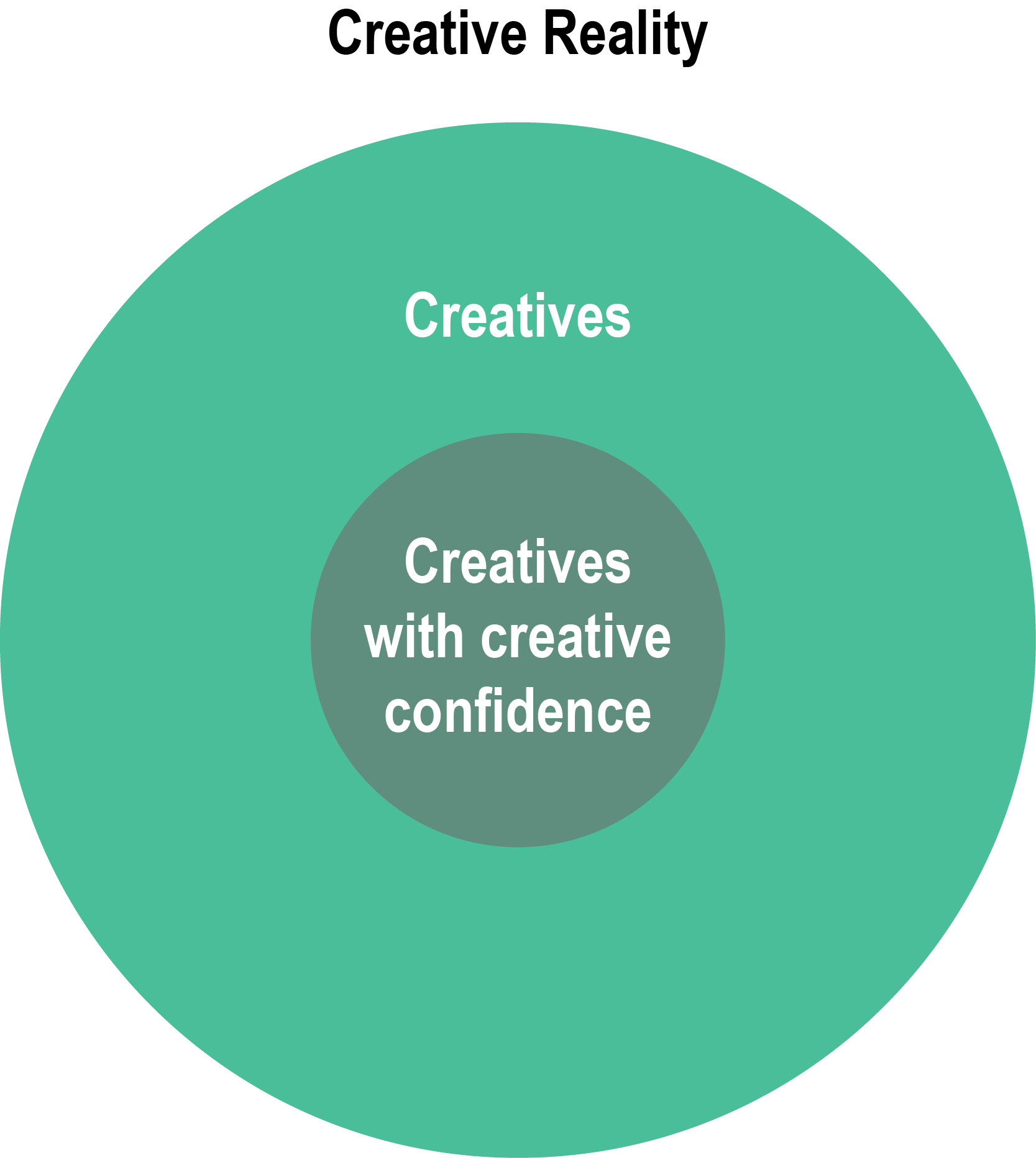 So how do we build creative confidence when so many of us believe the creativity myth? The authors think one of the first steps is to stop equating creative ability with artistic ability. Creativity is "using your imagination to create something new in the world" and is used when you "generate new ideas, solutions, or approaches." Though artistic ability might help you share your ideas, artistic ability itself does not contribute to creative thinking.
Once you believe in your creative ability, the next step is getting started. The authors have observed that often, "many of us get stuck between wanting to act and taking action." This type of inaction goes beyond having an Amazon cart full of books and DIY supplies. The "knowing-doing gap," a phrase coined by professors Bob Sutton and Jeffrey Pfeffer, is "the space between what we know we should do and what we actually do." I tend to get stuck in the knowing-doing gap because I favor planning over action. It's hard for me to get started on a project, creative or not, when I can't see the entire plan. In order get out of the knowing-doing gap, the Kelley brothers recommend you "stop planning and start acting." If this sounds too difficult, and it sounds really difficult to me, another idea is to limit your planning time and then commit to getting started.
The authors believe that practice is the only way to build creative confidence. With New Year's right around the corner, what would it look like for you to commit to action and start practicing your creativity?