What We're Reading Now
Get Better Behavior and Generate More Ideas at Your Meetings
25 October 2016
Barbara taught Nominal Group Technique (NGT) and was reminded how a structured approach can lead to great ideas and encourage good behavior from everyone.
Tags: barbara read, facilitation, meetings
Most people have heard or read about the value of a group generating ideas without any judgment, but you may have noticed it is very hard to keep people from quickly making negative or critical statements. We've tried that before and it didn't work. We don't have the money for that. It's not how we do things around here.
Quick talkers can be wonderfully enthusiastic about projects and then end up dominating the conversation in unproductive ways. Quiet participants often have excellent insights, but may struggle to share their input without some time to collect their thoughts. Nominal Group Technique (NGT) gets information from both types of people in a fairly quick timeframe that's satisfying to everyone.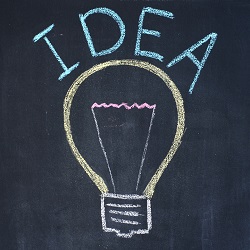 Developed in 1977 by Andre Delbecq, Andrew H. Van de Ven, and David Gustafson, NGT can help a group come up with more creative ideas together than that same number of people can generate sitting alone in their offices and thinking by themselves.
The technique can be used to come up with a list of problems—or a list of solutions to one problem. It's important to separate the two processes. I've seen many groups start trying to solve a problem before everyone has agreed that it's the most urgent one. You should only start with generating a list of solutions if you are confident everyone agrees on what the problem is.
Regardless, NGT helps you decide what problems to work on first or what solutions to begin implementing. The entire process can be done in 60 to 90 minutes. This way everyone's ideas can be heard, and everyone is a part of deciding where to focus. That means you get more commitment to the decision than if you just tell people what to do.
If you find yourself needing a process like this, here are the detailed instructions I've been using with and teaching to groups since 1992. Additionally, you can read more about Delbecq et. al.'s original research and instructions here.
You can use this process at work, in volunteer organizations, and at home. We used it to name our third dog when my children were 16 and 18. Among the four of us we had about 50 names. We narrowed it down to two. We couldn't break the tie, so my husband suggested we wait a few days and see how we all felt. After about a week my teenage son said, "You know, Mama is the one feeding the dog, putting him outside every 15 minutes, and cleaning up his poop. She should get to name him." ­­­­And so, Rusty it was.